5 Crore is name of the Bai Amarjit new Punjabi song whose lyrics are written, sung by artist.The song is presented by PTC channel.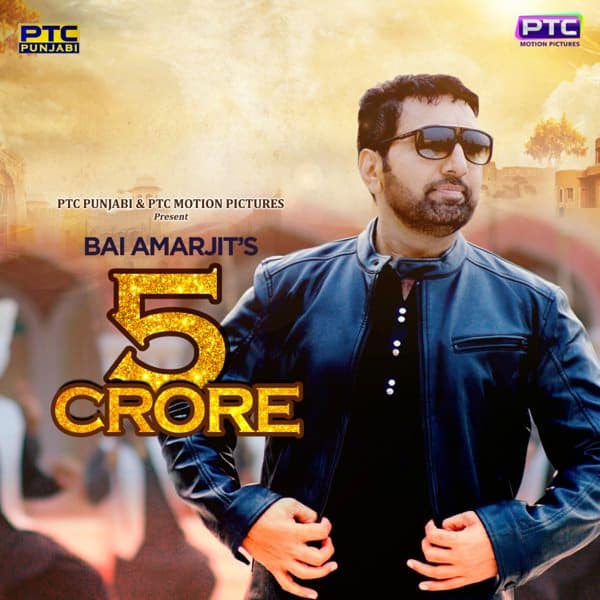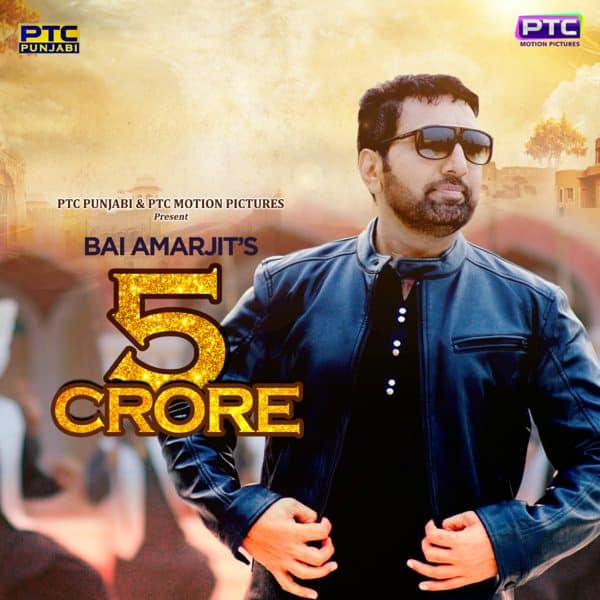 Track Name : 5 Crore
Artists : Bai Amarjit
Lyrics Writer: Bai Amarjit
Label : PTC Motion Pictures
5 Crore Lyrics – Bai Amarjit | Punjabi Songs
Tu taan sundi hip-hop te
Jatt sunda chamkila,
Yaar tera ae desi balliye
Gabru shail shabila.
Ni tere naa kardu
Jatt 5 crore da killa (x3).
Ho panj crore da keela soniye
Jatt kol ne 18,
Baapu sada khulle dil da
4 branded car-an,
Ni sadi marzi de nal ban diyan ne sarkaran (x3).
Ho bebe di tainu nooh banauna
Sharat lagi wich dhaani
Bapu ne ghare motor la layi
Bharna ni pau paani.
Ni dil da raja ae jatt rakhu banake raani (x3).
Ho jattan de taan shonk awalle
Gypsy rakhi kaali
Ni 32 bore da pistol
12 bore di rafal dunaali.
Ni shaunki baldaan da jatt
Ghodi rakhi kaali (x3).
98-14-14-22-22 number mera
Pind majaat di lagdi chaunki
Todar marje dera.
Ni jatt vigad gaya
WIch naa boluga tera (x3).