Amrinder Gill and Sargun Mehta featuring Akhar Music Video HD is out now.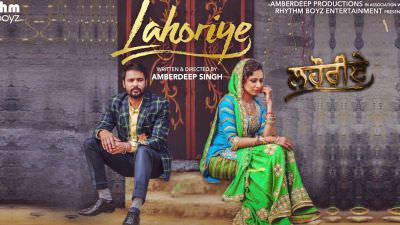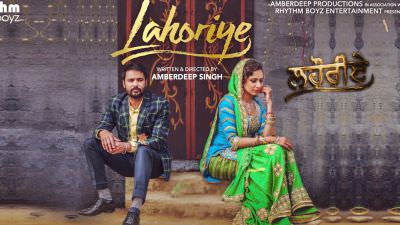 Akhar Lyrics is a latest romantic Punjabi song by Amrinder Gill. The track is from his latest movie Lahoriye. Surinder Sadhpuri is writer of stanza and Jatinder Shah is music director. The Amrinder Gill, Sargun Mehta, Yuvraj Hans, Nimrat Khaira multi starrer film features tune "AKHAR" and here you can read its full lyrics with HD music video.
LAHORIYE FILM's NEW AKHAR SONG LYRICS BY AMRINDER GILL
Ni main tere naalo sohna
Koi vi vekhya na
Suraj tatta te chan daagi
Taare pathar ne.
Koyi mul nahi si
Thaan thaan rulde phirde si,
Loha paar la dita
Ik chandan di lakkad ne -x2.
Bahn te likheya
Naale vekha naale chumma main,
Meri surat bhulati
Tere naa de akhar ne,
Meri surt bhula ti
Tere naa de akhar ne.
Ethe koi na milda
Aape rab milaunda ae
Milna vichhadna
Eh sab kismat de chakkar ne -x2.
Jede es jahaano
Ik duje ton vichad gaye,
Khaure kes jahane
Mud oh jaake takkarne -x2.
Ni main tere pishe
Aakhir teekar auna ae
Bhaawein pairan de vich chubde
Soolan pakkhad ne -x2.
Mainu pata nai si
Ishq tere diyan kadiyan ne
Ni hath pair soniye
Aidan mere jakkadne -x2.
Ni main tere nalo tutt ke
Suk sarh injh jaana
Tutde taani naalo jive soniye
Pattar ne -x2.
Akhar is first song from Amrinder Gill's Lahoriye Punjabi movie and its fresh lyrics are hand written by Surinder Sadhpuri.