Amma Puzhayude Lyrics from the Malayalam movie 'Naran' featuring Mohanlal is a enchanting song, and it has fantastic singing by Vineeth Sreenivasan, K. S. Chithra. The awe-inspiring lyrics of the Amma Puzhayude rhyme are marked down by Kaithapram. Deepak Dev is the director of Ammapuzhyude Paithala Song's groovy music. The paradisiac music video of the poesy is mastered by Joshiy.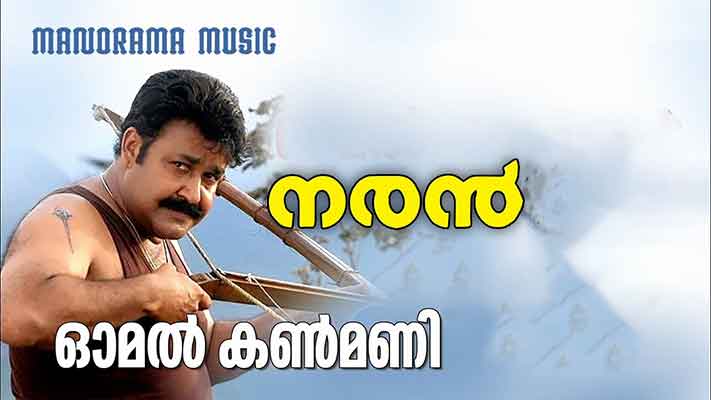 NARAN MALAYALAM MOVIE · AMMA PUZHYUDE PAITHALA FULL SONG LYRICS
[su_button url="https://lyricsraag.com/omal-kanmani-ithile-vaa-translation-naran/" target="blank" background="#f47555″ color="#ffffff" size="8″ wide="yes" center="yes" radius="0″ text_shadow="0px 0px 0px #cde8cd" rel="nofollow"]English Translation[/su_button]

Omal Kanmani Ithile Va
Kanavin Thirakalil Ozhuki Va
Nadin Nayakanakkuvan,
En Omane Unaru Nee,
Ammappuzhayude Paithalay,
Annozhuki Kittiya Karnnanay,
Nadinu Muzhuvan Swanthamay,
En Jeevane Valaru Nee,
Kudil Meuvan Mukilukal,
Athil Marivil Chuvarukal,
Ninakkoru Kudam Kulirumay,
Puthumazhamani Mazha Varavay,
Ohoho Oh Naran Oho Njanoru Naran,
Puthujanmam Nediya Naran,
Oho Naran Njanoru Naran,
Irulin Kottayil Oru Naran,
Pakalin Thirayil Oru Naran,
Pulari Chirakulla Paravayay,
Nirasooryanayoru Naran.

Naran Film's Amma Puzhayude Music Video | Mohanlal
Check out the brand-new music video for Amma Puzhayude from a paradisiac movie Naran.
Let's watch Amma Puzhayude Song Lyrics that Vineeth Sreenivasan, K. S. Chithra graciously chanted and are featured in the Naran film of Mohanlal . Kaithapram has noted down the Amma Puzhayude Malayalam lyrics and Joshiy orderedthe music video.