Annana Thaalaattum Lyrics from the Tamil movie 'Maaran' featuring Smruthi Venkat, Dhanush is a lovesome song, and it has immense sung by Anurag Kulkarni. The interesting lyrics of the Annana Thaalaattum song are jotted down by Vivek. G. V. Prakash Kumar is the melodist of ANNANA THAALAATTUM's admirable music. The excellent music video of the ode is controlled by Karthick Naren.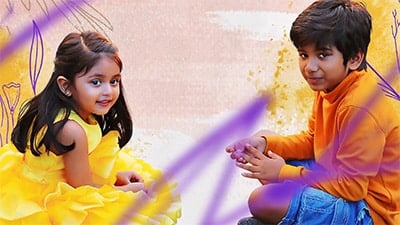 MAARAN TAMIL MOVIE · ANNANA THAALAATTUM FULL SONG LYRICS
Annana Thalattum Annai Madi Nee,
Chithira Poove En Chellamadi Nee,
Kannellam Neeyagum Kollai Madhi Nee,
Kalame Ponalum Pillai Mozhi Nee,
Hey Simittum Kanna Paka,
Kuduthu Vachen Na Oh,
Enakku Thandha Vazhkkai,
Unaku Mattum Dhan Oh,
Thonayinnu Nan Solli Kooda Irupen,
Nejathula En Thona Nee Dhandi,
Azhagu Poo Thanndi En Rassathi,
Un Kannula Lesa Kannera,
En Kannu Thoovum Kadal Neera,
Korayadha Pasam Oru Ara,
Dhenandhorum Yerum Pala Noora,
Thitti Thitti Nan Konjam Nadichiupen,
Thendral Adicha Kuda Thudichirupen,
Enna Vida Pala Neram Unna Nenappen Hoi,
Thoppul Kodiyoda Otti Vandha Poove,
Ennuyire Nee Thandi,
Annana Thalattum Annai Madi Nee,
Chithira Poove En Chellamadi Nee,
Annana Thalattum Annai Madi Nee.

Maaran Film's Annana Thaalaattum Music Video | Smruthi Venkat | Dhanush
Let's play just out music video for Annana Thaalaattum from a excellent movie Maaran.
Let's stream Annana Thaalaattum Song Lyrics that Anurag Kulkarni pleasantly hummed and are featured in the Maaran film of Dhanush, Smruthi Venkat . Vivek has drafted down the Annana Thaalaattum Tamil lyrics and Karthick Naren orderedthe music video.