Aur Tanha from Love Aaj Kal movie is an engaging track. The following is the translation of 'Aur Tanha Lyrics in English.' KK is the vocalist and Pritam composer of lively track music.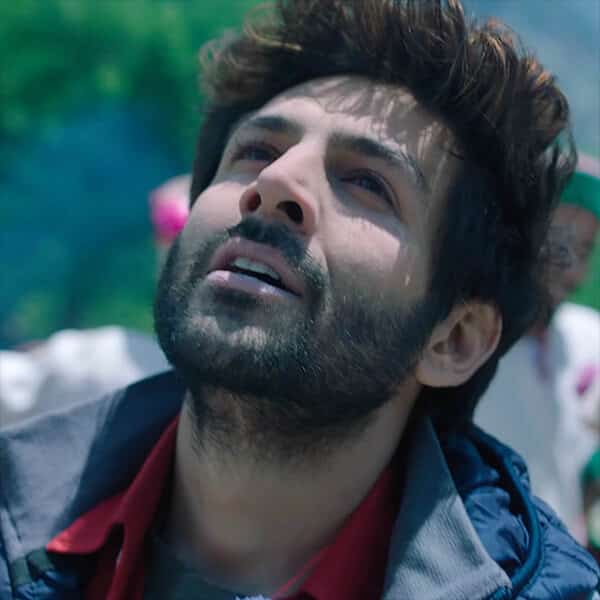 | | |
| --- | --- |
| Title of Song: | Aur Tanha |
| Movie Title: | Love Aaj Kal |
| Vocalist(s): | KK |
| Star Cast: | Sara Ali Khan, Kartik Aaryan |
| Songwriter(s): | Irshad Kamil |
| Music Director(s): | Pritam |
| Music Company: | (P) 2020 Sony Music Entertainment India Pvt. Ltd. |
LOVE AAJ KAL MOVIE | AUR TANHA FULL SONG LYRICS | ENGLISH MEANING
Tu Hi To Hai Tu Hi To Hai,
Har Pal Hi Teri Baton Mein Guzarata,
Itana Kyun Mere Sath Ayi Too,
Yes, you are the one!
You are the one in whose memories I spend every moment.
Why did you get so close to me?
Tu Na Jane Tu Na Jane,
Har Pal Mein Tu Hai Main Hoon Ya Hai Rasta,
Itna Kyun Mujhko Door Layi Tu,
You don' know that we are bound to be part of this inescapable journey.
Why have you brought me this far?
Na Main Vada Karta Hoon,
Na Main Bhula Karta,
Tu Hai To Saba Raston Pe,
Main Kya Dhunda Karta,
Yoon Tera Hona Bhi Aur Thanha Karta,
I don't make promises, neither I forget my principles.
Since you are here, what am I looking for on the streets?
Having you around also makes me feel more alone.
Tu Hi To Hai Tu Hi To Hai,
Jo Hanste Hanste Ankhen Bhar Sakati Hai,
Ab Itani To Pahchan Ho Gayi,
Yes, you are the one, one who can start to shed tears while laughing.
I have come to know you that much now.
Nahin Hai To Nahin Hai Tu,
Ab Chhoda Hai To Sach Mein Chhod De Mujko,
Kyun Har Pal Ki Mehman Ho Gayi,
Main Yoon Tanha Jita Hoon,
Jaise Koyi Marta,
If you no longer want to be part of my life;
Please leave me alone in my thoughts also.
Why are you part of every moment I spend?
I live alone all by myself like I am in the afterlife.
Ye Bhi Koyi Hona Hai,
Jo Hai Ankhen Bharta,
Yoon Tera Hona Bhi Aur Tanha Karta,
Aur Tanha Karta, Aur Tanha Karta,
Is this really life?
I keep crying.
Having you around makes me feel more alone.
It makes me feel even more alone.