Ay Pilla Song Lyrics from "Love Story" Telugu movie by Haricharan & Pawan Ch starring Naga Chaitanya with Sai Pallavi. Chaithanya Pingali pens the Hey Pilla Song Lyrics, while songster Pawan Ch has composed & arranged its heart-touching music. Below, you may like to read the full lyrics for this beautiful melody.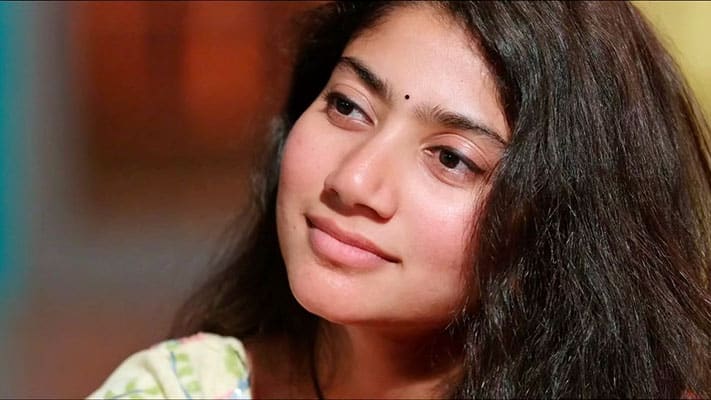 | | |
| --- | --- |
| Song Name: | Ay Pilla (From "Love Story") – Single |
| Album/Movie: | Love Story (2020) |
| Singer(s): | Haricharan, Nakul Abhyankar, Hiral |
| Lyrics Writer(s): | Chaithanya Pingali |
| Music Director(s): | Pawan Ch |
| Music Video Director: | Sekhar Kammula |
| Music Video Features: | Naga Chaitanya, Sai Pallavi |
| Record Label: | Aditya Music |
Pawan Ch is the newcomer yet proficient music director who has sorted the tunes for this melodious love anthem. Haricharan magnificently croons the nostalgic Telugu lyrics for 'AY PILLA SONG' having its soft composition and a wonderful stanza from songwriter Chaithanya Pingali. Nakul Abhyankar, Hiral Viradia have lent the charming voices in playback.
The English translation of 'Ay Pilla track lyrics' is live now — check it out!
LOVE STORY TELUGU FILM | AY PILLA SONG LYRICS
Ay Pilla, Paruguna Podhama,
Ye Vayipo Jantaga Vundhama,
Ra Ra Kanchey Dhuki,
Chaka Chaka Vuruguthu,
Aa Rangula Villuni Teesi,
Ee Vayipu Vanthena Vesi, Rava.
[Female humming]
Enno Thalapulu, Evo Kalathalu,Bathuke Poravuthunna,
Gallo Pathangi Malley, Yegire Kalale Navi,
Asa Nirasalu, Uyalatalu Poddu,
Mapulu Madhye, Nakantu Undhinthey,
Undhantha Ika Neeke.
[Instrumental break]
Neetho Ila, Ye Beruku Lekunda,
Nuve Iga, Na Bathuku Antunna,
Na Ninna Nedu, Repu Kurchi Neekayi,
Parichane Thalagadaga,
Nee Thalani Valchi, Kallu Terichi,
Na Ee Duniya Mila Mila Chudey.
Vache Malapulu, Rastha Velugulu,
Jare Chinukula Jalle, Padugu Pekaa Malle,
Ninnu Nannu Alle,
Podde Teliyaka, Galli Poduguna,
Ade Pillala Hore, Nakantu Undhinthe,
Undhantha Ika Neeke.
Hey Pilla, Paruguna Podhama,
Ye Vaipo Jantaga Vundhama,
[Instrumental music]
Pare Nadhayi, Na Kalalu Unnaye,
Chere Dare O' Vedhukuthunnaye,
Na Gunde Oli, Chesi Achi Tuchi,
Andhincha Jatharala,
Aa Kshanamu Chati,
Payina Joli Chusa Lokam, Merupula Jade,
Ningina Mabbulu, Iche Bahumathi,
Nelana Kanipisthunde, Marey Needalu Geesey,
Tele Bommalu Choode,
Patnam Cherina, Pala Punthalu,
Pallela Santhala Bare, Nakantu Undhinthe,
Undhantha Ika Neeke.
HARICHARAN | AY PILLA TELUGU LYRICS ENGLISH MEANING
Ye Pillaa Paruguna Podhaama Ye Vaipo Jantaga Vundhaama
Hey girl, let's get a rush. Let's get away together.
Raa Raa Kanche Dhunki Chaka Chaka Vurukuthu
Come to me, jumping off the fence. Get to me fast.
Aa Rangula Villuni Theesi Ee Vaipu Vanthena Vesi Raava
Pick up the rainbow… And make it a bridge between us.
Enno Thalapulu Evo Kalathalu Bathuke Poravu Tunna
Lot of thoughts. Lots of pain. Even if my life is a mess…
Gaallo Pathangi Malley Yegirey Kalale Naavi
Just like a kite… My dreams fly.
Aasa Niraasalu Uyyaalatalu Podhu Maapulu Madhye
Hope and Disappointment are two sides of a coin. Like day and night.
Naakantu Undhinthe Undhanta Ika Neeke
I have very little to my name. But all of it is yours now.
Neetho Ilaa Ye Beruku Lekunda
I don't feel any filters between us.
Nuvve Iga Naa Bathuku Antunna
You are my life from now on.
Naa Ninna Nedu Repu Kurchi Neekay Parichaane Thalagadaga
I have brought my past, present, and future together.
Nee Thalanu Vaalchi Kallu Therichi Naa Ee Duniya Mila Mila Choode
And made it like a pillow for you. Rest your head on it, open your eyes…
Vachhe Malapulu Rasta Velugulu Jaare Chinukula Jalle
And look at my glittering world. I see light at every turn that comes my way. It's raining love.
Padugu Peka Malle Ninnu Nannu Alle
Like a beautiful jasmine plant… Let it tie us together.
Podhe Teliyaka Galli Poduguna Aade Pillala Hore
Playing all day, without knowing any strain… Just like the kids.
Naakantu Undinthe Undhantha Ika Neeke
I have a very little to my name. But all of it is yours now.
Yei Pillaa Paruguna Podama
Hey girl, let's get a rush.
Yei Vaipo Jantaga Vundama
Let's get away together.
Paare Nadhai Na Kalalu Unnaye
I have dreams that flow like a river.
Chere Darai Oh Vedhukuthunaye
They are finding their path.
Na Gunde Oli Chesi Aachi Thoochi Andhincha Jatharala
I opened up my heart very carefully… And handed it to you.
Aa Kshanamu Chaati Paina Joli Choosa Lokam Merupula Jaade
I have slept on your chest and saw… How beautiful the world is.
Ningina Mabbulu Iche Bahumati Nelana Kanipisthunde Maare Needalu Geese
The gift that the clouds send… It will be seen on the lands. The shadows that keep changing…
Thele Bommalu Choode
Look at the images that float.
Patnam Cherina Paala Punthalu Pallela Santala Baare
The milky-ways that moved to the city… Still hold the village in their hearts.
Nakantu Undhinthe Undhantha Ik Neeke
I have a very little to my name. But all of it is yours now.
Love Story Telugu-language romantic drama film's first track Ay Pilla takes the social media by storm as Naga Chaitanya & Sai Pallavi featuring a melodious lyrical music video releases on YouTube. In less than 24 hours the track has vowed the audience and crossed 1 million views. It's a track about expressing love and feelings about loved ones.