"Ayyayyo Sad Version" is a poignant masterpiece that strikes a deep chord within the heart. Rahul Sipligunj's soulful rendition adds a layer of emotion that resonates with listeners, evoking melancholy and introspection. The lyrics, crafted by the talented trio of Kalyan Nayak, Pavan, Baashi, and Mourya Nalagatla, weave a tale of heartbreak and longing. The song paints a vivid picture of a love that once bloomed but now faces the harsh reality of separation. The words are a testament to the raw vulnerability of the human heart, capturing the pain of lost dreams and shattered promises.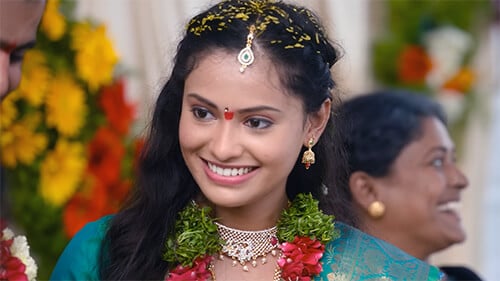 As you delve into translating the lyrics to 'Ayyayyo Sad Version', the meaning behind each verse becomes even more poignant. The singer's pleading not to become a "lifeless statue" in the presence of a deceased love demonstrates the profound effect that someone's absence can have on one's soul. Rahul Sipligunj's heartfelt rendition elevates the song to a realm of pure emotion. His voice carries the weight of the lyrics, conveying the depth of the singer's sorrow and heartache. The music composition by Kalyan Nayak complements the lyrics perfectly, enhancing the song's emotional impact.
In the movie "Mem Famous," where the song finds its home, the synergy between it and the narrative is bound to be captivating. As Sumanth Prabhas and Saarya Laxman grace the screen, their performances will likely breathe life into the heart-wrenching emotions depicted in the song.
MEM FAMOUS TELUGU MOVIE · AYYAYYO SAD VERSION SONG LYRICS ENGLISH MEANING
Gunde Aagipoyinattu Unnadhe
It feels like my heart's going to stop
Pranam Veedipoyinattu Unnadhe
My soul leaving my body
Chavu Cheruvayyinattu Unnadhe, Ottesi Chebuthunna
and death seems to be near. I promise!
Na Premalo Lopanni Cheppave
I dare you to find a fault in my love
Na Gundevi Nuvvayyavule
You've become a part of my heart
Ellipothanantu Edipinchake, Etta Brathakane
And when you decide to leave; how can I survive?
Ninne Manasulo Mottham Nimpukunna Pilla
Anni Telisina Matalu Dachukoke Illa
Nee Mounamtho Pranam Leni, Shilala Nanne Marchake Ila
Neethoni Nenani Antive, Nuvvu Leka Nenu Lenantive
Cheyyi Vidichi Nuvvu Dhooramaithive Pranam Nilavadhe
Kandlalla Nee Roopu Karagadhe, Na Badha Evvaniki Telavadhe
Mandhila Ontarai Migilinane Ottesi Chebuthunna
Etta Marishinave Ninna Monna Cheppina Matalanni
How could you forget the dreams we had
Cheripina Cheragavule Gundelona Dachina Guruthulanni
I can't erase your marks of love on my heart
Nee Mounamtho Pranam Leni Shilala Nanne Marchake Ila
With your silence, don't turn me into a lifeless statue

Mem Famous Film's Ayyayyo Sad Version Music Video | Saarya Laxman | Sumanth Prabhas
"Ayyayyo Sad Version" is not just a song; it's an emotional journey encapsulating the universal experience of love, loss, and longing. Its haunting melody and evocative lyrics make its music transcend language and culture, speaking directly to the human heart. For anyone who has ever felt the ache of a broken heart, this song is a must-listen, a cathartic experience that reminds us of the power of music to heal and connect.
Ayyayyo Sad Version Song Details
Title of Song
Ayyayyo Sad Version
Movie
Mem Famous
Artist
Rahul Sipligunj
Songwriter
Kalyan Nayak, Pavan, Baashi, Mourya Nalagatla
Producer
Kalyan Nayak
Lead
Sumanth Prabhas, Saarya Laxman