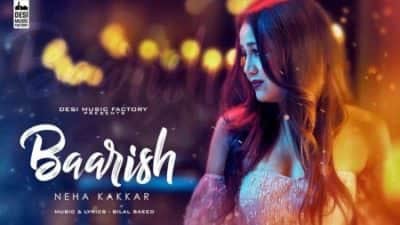 Baarish Lyrics – a cover song with loving vocals of Neha Kakkar.The renown songster Bilal Saeed is composer of music as well as the writer of "Baarish" lyric and performer of official release of tune.
NEHA KAKKAR – BAARISH SONG LYRICS
Kali raat te hove payi barish,
Teri yaad karey koi saazish,
Naaley dil di ae farmaahish,
Tu ik wari aja ve, ke dil zara lag jaave.
Mushqil dil nu ajj samjhana
Tenu sajnda paina ae aana,
Jag geya fer ik dard purana
Kol bitha ke tainu sunana,
Mar jaane is chandray dil di,
Poori ho jaaye khaahish.
Tu ikk vaari aja vay, kay dil zaraa lag jaaway.