Bewafaai (Unfaithfulness) is a Punjabi sad song featuring Gauhar Khan and Anuj Sachdeva with its love-struck lyrics amazingly sung by B Praak and inked down by songster Jaani. This track has music video direction from Arvinder Khaira and company that released the tune is Speed Records. Here you can get line to line English translation / meaning of B Praak's brand new Punjabi tune "BEWAFAI's" lyric.
| | |
| --- | --- |
| Album Name: | Bewafaai (Punjabi) |
| Performers: | B Praak |
| Actors: | Anuj Sachdeva, Gauhar Khan |
| Lyrics Writer: | Jaani |
| Video Director: | Arvindr Khaira |
| Music Director: | B Praak |
| Label: | Speed Records |
| Release Date: | September, 2017 |
BEWAFAI SONG LYRICS WITH TRANSLATION
Tu kaisi eh yaari laayi
Main jeyondi ajj na marr paayi,
Oh my beloved, What kind of love is it ?
I could not even die peacefully.
Pyar tera kaisi uljhan hai
Na wafa mili ne bewafai -x2
Tu kaisi eh yaari laayi.
Your love is kind of a maze for me
Couldn't get faith neither the unfaithfulness from you
What sort of love you have made ?
Eh dooriyan teriyan kaisiyan
Be-zubaan panchi de jaisiyan
Tu rahe nazran de saanwe
Te na nazran milaawein
Ve sacho-sach das tu ki chaunae.
These distance between us are like a speechless/dumb bird
You live in front of my eyes
And do not make eye contact with me
Tell me, truly what you want ?

Na tu puri tarah zindagi cho jaanae
Na tu puri tarah zindagi ch aaunae
Haye dasde aidan mainu kyun tadpaunae -x2.
Neither you're completely going out of my life
Nor you're coming properly  living it with me
Say it, Why you torment me like this ? 
Duniya di parwah main kardi nai
Tere bina kise kolon dardi nai,
Tere naal jeen di tamanna Jaani ve
Maran ton pehle mere mardi nai -x2.
I don't care about the rest of world
Although I'm not scared of no one except you

Jaani
, It's my desire to live my whole life with you
And this desire of me won't die before I really die.
Tere layi vishaa'ti main ta tann di chadar
Lokan agge mera das reha ki aadar
Beparwayi teri jardi nai,
I have placed my body as a bed-sheet for you
What respect of me it makes to the world ?
I can't bear this carelessness.
Mere te hasde ae duniya,
Nerhe nal rakhdi ae duniya
Befikra tu ruwa ke sauna ae.
The people laugh at me
They keep away from me
Oh unconcerned, You make me cry every night before going to sleep.
Na tu puri tarah zindagi cho jaana ae
Na tu puri tarah zindagi ch auna ae
Haaye dasde aidan mainu kyun tadpauna ae -x2.
Why you are not totally going away from my life
Nor yet you're utterly living love-life with me
And why you make me suffer like this ?
Ajjkal kaun dinda kujh kise nu
aina saukha hunda naiyo kujh milda
Dil wali chees naal hanju de gaya
vekho mera yaar kidde vadde dil da -x2,
Nowadays who giveaway something to someone
Nothing is easy to achieve or have
My lover graced my by giving me pain in heart
See, My lover has a big heart.
Tere utte mar ke main mareyan ch aan
Dobeyan ch aan na main tareyan ch aan
Zakhm kyun mera baar baar chhilda.
After felling in love with you, I'm in the dead ones
Neither I'm in the drowned ones nor from ones who crossed it by swimming
My wound is scratched again & again, Why uh ?
Tu rahe nazaran de saanwe
Te na nazran milawein
Ve sachon sach das
Tu ki chauna aein,
You're in front of my eyes
But you don't want to make an eye contact with me
Tell me the truth, What do you really want ?
Na tu poori tarah zindagi chon jaana ae
Na tu poori tarah zindagi ch aana ae
Haaye dasde aidaan mainu kyun tadpauna ae -x2.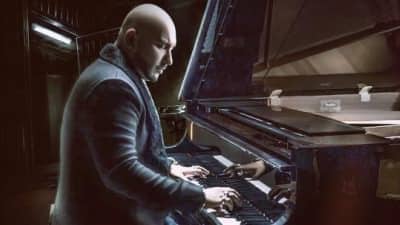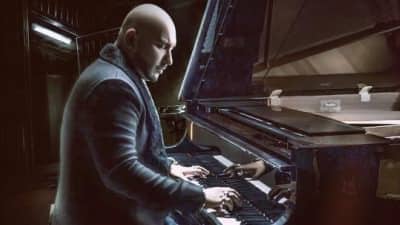 The Punjabi song Bewafai is an emotionally-stirring piece that siphons the musical energies of B Praak. Laced with his signature touching instrumental tones and musicality, the song is an appeal to true lover to end all the sufferings, distances and truly live it like an unconditional love. Heart-warming music with B Praak's textured vocal stylings makes the perfect ingredients for this emotional, high-energy romantic-sad anthem for the ages.
The commercial songwriter Jaani is mostly known for scripting urban songs, love songs but what he says is special about this promising tack is, "This song is related to every couple because if shares very common facts that every couple would face in their love life so most of listeners will relate to this song and  make it a hit for sure."
One of the best music video directors in Punjabi music industry, Mr. Arvindr Khaira has created music film for "Bewafai" anthem starring most charming actress Gauhar Khan and Anuj Sachdeva from Bollywood. Above you can watch full HD YouTube video and read along the lyrics with their closest meanings. Yet this is just second solo song as vocalist from B Praak, a lot more is on the way to come in future. Keep supporting, sharing your love to good music, talented, hard-working song-makers and listen to good, inspirational music like this one.