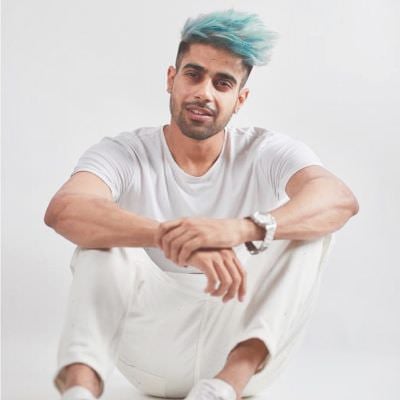 Billian Billian Lyrics with Translation are here – The musically power-packed song "Billiyan Billiyan" is splendidly hummed by GURI and nicely produced by Sukh-E Muzical Doctorz. Swalina is female model in the song and its music video has been shot, written and directed by Satti Dhillon.
Many of the "Billian Song" listeners have been looking for the meaning of song in Hindi or English language. Here on this we have shared translation to lyrics of Guri's Punjabi song. The promising verses have been jotted well by Jass Manak.
BILLIAN BILLIAN SONG LYRICS TRANSLATION
Billiyan billiyan akhan
Jina akhan nu main takkan -x2,
These catlike hot eyes
The eyes I look at..
Tu saa'the gaur ni kardi
Main roz hi nazran rakhaan,
You don't notice me at all
And I keep close eye on you..
Bul gulaabi nain sharabi
Dil te maarde sattan,
Pink lips and seductive eyes
Straight hit my heart…
Billian billian akhan…
Catty catty eyes!
Kanna wich waaliyan
Thoddi utte til ni
Bhawein lakh kara lai tarle
Ik wari sanu mil ni -x2,
Earings in ears and black til on your chin,
Even make me beg for it thousands of times
But see me in private at once.
Gal vass ch na mere
Asi aashiq tere
Aashiq tere gal vas ch na mere,
Rol na waangu kakhan,
It's not in my control anymore,
I'm your lover,
Your lover, it's not in my control
Don't drag it and make me suffer anymore…
Billiyan-billiyan akhan…
Cat alike eyes..
Suit bhawein lakh-lakh da billo
Sab khel teri akh da billo -x2,
Even though your suits worth hundreds of thousands of rupees,
Yet it's all your eyes' game, dear,…
Manak tainu takda
Haye naiyo akkda,
Manak doesn't get enough of starring at you.
Sanu dil ch vasaa lai
Haye ni sinne naa la lai,
Sinne naa la lai,
Haye ni sanu dil ch vasaa lai,
Tainu saambh-saambh ke rakhaan…
Reside me in your heart and hug me
I would nicely take care for you…
Billian-billian akhan…
The cat alike eyes..
The above music video of "Billian Billian" Punjabi song has been directed by Satti Dhillon featuring Guri and Swalina. Jass Manak is songwriter.