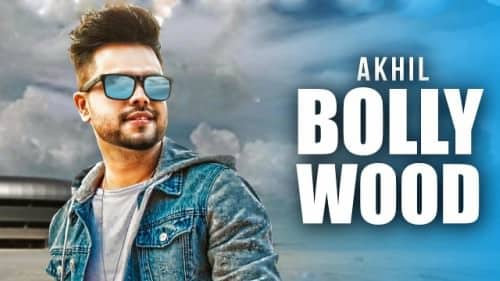 BOLLYWOOD LYRICS from AKHIL – The most fresh song with Punjabi music of Preet Hundal has been written by Babbu. The director who created music video is Arvindr Khaira and here you can get meaning of Akhil's bollywood named track.
AKHIL – NEW BOLLYWOOD SONG LYRICS
Tu jini sohni hai ni soniye
Sare India ch nai koi honi ae,
Chandigarh nu tu kyon ni bye kardi,
Ni tu film'an ch
Film'an ch kyon nai try kardi.
[Meaning / Translation of Chorus: Girl, you're so pretty. Why don't you try in movies.]
Angelina Jolie wala face-cut tera billo
Diana naalo hona
weight ghat tera billo.
Bollywood diyan hun tere utte akhan ne
Follow tahin kita tainu Insta te lakhan ne,
Ni tu feel das kedi gallon shy kardi,
Ni tu film-an ch
Film-an ch kyo ni try kardi.
Baaki gallan shad
Mann Babbu di tu gal ni
Kahe taan flight kara daan teri kal ni.
6 mahine la lai Bombay
Dekhi sha jayengi
Pata industry nu kalli kha jayengi,
Vaddi ton vaddi tu dekhi cry kardi,
Ni tu film'a ch
Film'a ch kyo ni try kardi.
Hundal on the beat yo!
| | |
| --- | --- |
| Album Name: | Bollywood (Punjabi) |
| Performers: | Akhil |
| Lyrics Writer(s): | Babbu |
| Video Director: | Arvindr Khaira |
| Music Director: | Preet Hundal |
| Label: | Speed Records |