Channo Kamli Yaar Di (2016) Punjabi Movie: Neeru Bajwa Wiki Info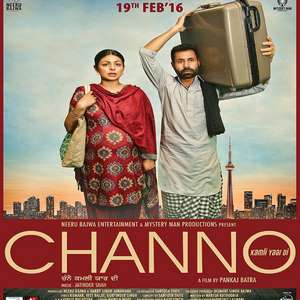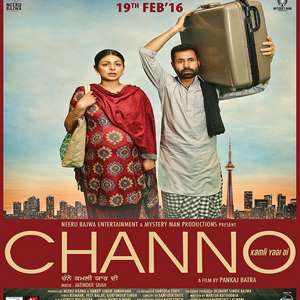 Channo Kamli Yaar Di 2016 Punjabi Movie by Neeru Bajwa & Binnu Dhillon.Release Dates, Wiki Info & Star Cast Of Neeru Bajwa Channo Kamli Yaar Di Film Posters, Songs.
Channo Movie Wiki Infromation:
Movie Name: Channo Kamli Yaar Di (ਚੰਨੋ ਕਮਲੀ ਯਾਰ ਦੀ)
Movie Star Cast: Neeru Bajwa, Binnu Dhillon, Ranbir Rana & Others
Presentation: Neeru Bajwa Entertainment & Mystery Man Prodcution.
Director: Pankaj Batra | Music: Jatinder Shah | Lyrics: Veet Baljit, Kumaar & Gurpinder Singh.
Channo Kamli Yaari Film Release Date: 19 February 2016 | Written by: Naresh Kathooria.
Producers: Neeru Bajwa & Harry Singh Jawandha | Co-Producer: Santosh Thite.
Executive Producer: Jaswant Singh Bajwa | Concept by: Santosh Thite.
01. Wakho Wakh Lyrics: Prabh Gill
02. Aaja Ni Aaja Lyrics: Gurdas Maan: Channo Movie Neeru Bajwa
03. Tere Bagair Lyrics: Amrinder Gill
04. Mar Jawan Lyrics: Jassi Gill
05. Channo Lyrics: Nooran Sisters | Neeru Bajwa Channo Movie Title Songs
Storyline: Neeru Bajwa is Playing a Role Of Pregnant Women While Ranbir Rana & Binnu Dhillon Are in Supporiting Roles.