Chill Raamix Lyrics – Raftaar & RIP JB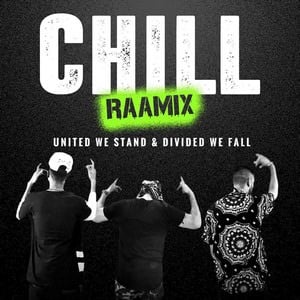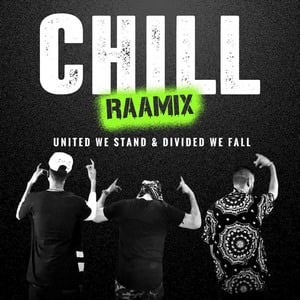 Chill Raamix Lyrics from Raftaar and RIP JB, is a remix version of 'CHILL' originally performed by Puneet Kohli, Saurabh Acharya, Marshall The IIIrd.Music of the song is produced by Varun Beatz, with its additional lyric penned by Raftaar.
Featuring : RAFTAAR PUNEET KOHLI  SAURABH ACHARYA MARSHALL THE THIRD
Music : Varun Beatz
Shot By : Harmeet
CHILL RAAMIX SONG LYRICS – RAFTAAR
Shout-out to saare,
jo bhi hai underground scene mein,
ho wo solo ya kisi bhi team mein,
faila gand bada badlo mahol,
united we stand and divided we fall.
Tabhi khol di kafiyon ki band kari bolti
bas aur ni
beeti baatein maine piche chhod di
marod di guddiyan duniya bol di
career-on pe kafan maine oadh di.
Abortion! paida hona mushkil
rap mera rap game ka I kill I kill!
c*utiya abadi
swag wali topi maine kal hi jala di.
Kalle-kalle khaan wali kheer nahi
je tu laalchi tere ch zameer nahi
jehda roke raftaar ohnu thoke
desi hip hop kisike baap ki jaageer nahi.
Ill ill ill mera flow
mere skill skill skill sun
saare gaye hill hill hill
jo tujhe koi dikkat toh mujhe aake mil.
Chal chhad chill chill chill
chal chhad chill chill chill (x2).
Ae industry paisa yaaro mangdi
kala di koi kimat ni
te utte khang chardi
asi apne hi desh ve hakk mangde
underground dogs yaara shat mangde
jive all day pop chale on tv
hip hop tv yaara assi hope mangde
ae vadde vadde naam
jihnu kehnde tusi stars
zero di koi value ni
te mangde hazaar.
Lakh tak jaana main vi yaar
hun kakh ton star
jiven pare jiven lekh
main sutt de ni sare fake munde
rap ch ne dekho waste munde.
Chal chhad chill chill chill
chal chhad chill chill chill (x2).
Bhega khaya tum logon ke ch*tiya gaano ne
kudi, swag, daru,
sun dard mere kaano mein
soch ki kami chupao
odho swag ka chola
aur bako brand names
jo dekhe na khayalo mein.
Zindagi ka mean teri
astitva sawalon mein
maaya hai duniy=a
mat pad bawaalo mein
kabhi chhod piche feeki dikhave ki kalakari,
kuch toh rakh saamne jiska content ho bhari
tum log sab jaante maante thante
phir bhi karenge ulte kam pure shaan se
maan sammaan mitti
khokhle imaan ke branded chu*iyapa
yaar kalaa ke naam pe.
Nahi hota yaar sehan
sunna tera rehan sehan
real ** nakaab pehan lete
models apni behan
baate tuchi muchi kehte soch gehan
veham tera hit hit kha logon pe reham thoda.
Chal chhad chill chill chill (x4).
Oye net ton ni chakki
bheed aape aa badhai
hegi musturd vargi
main swaad le le khai
aayi milan sadi sune naal apni sunayi
o vathera kita grind
hun aan wala time.
Mitra da time ab cheater'an da
size dekh chhitran da
paune 11 gucci vuchi main na pavan
fake yeezy paake firan
rap main legit gavaan
gal karaan fail jadon shot utte shot lavaan
plot main sunavan tenu story da.
Dat jhat what the f*ck keh ke khol di da
jehda zyda bane rock aapan bol di da
pehlan kut shut baad sorry bol di da.
Chal chhad paraan kahton ladan
sadi koi ladai ae
rul mil chill ri dona di bhalayi ae
hit kar gayi ae s**t oye..
Tu toh mera bhai ae
chal chhad chill chill chill
chal chhad chill chill chill (x2).