Chillam Song Lyrics Rossh Feat Smayra & Gupz Sehra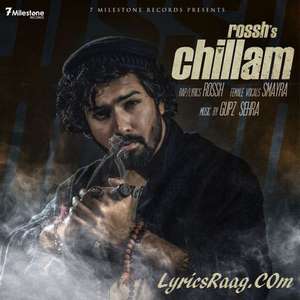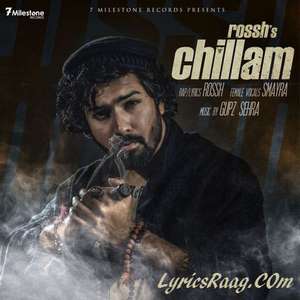 Chillam Song Lyrics Rossh Feat Smayra & Gupz Sehra (Rossh Chillam Song Lyrics).Chillam Mp3 Songs Download Rossh Rapper Singer Chillam Songs,Rossh Ft Smayra Songs Video.
Song: Chillam (feat. Smayra) | Singer: Rossh | Rap & Lyrics: Rossh | Video: Fleavas Production
Chillam Lyrics From Rossh's New Single Which is Composed by Gupz Sehra.Chillam Female Voacls Are Lend by Smayra While Audio Released under The Banner Of 7Milestone Records.
Chillam by Rossh Lyrics
Arey Charsi Main Chhora Mere Hath Mein Chillam,
Uspe Yo Gori Tera Roop Zulam,
Rey Mat Dar Aaja Thoda Idhar,
Bhole Ka Bhagat Main Chhora Ghana Gadar,
Cheez Teri Khatir Chhori Laya Ghani Door Te,
bolti Hai Jo Bhole Baba Ke Hi Noor Se,
Bhole Baba Ke Hi Noor Se.
Main Bhaang Ragad Ke Piya KAroon,
Mera Bhang Dekh Ke Mar Jayegi,
Main Lambe Chote Balaan Su Mera Roop Dekh ke Darr Jayegi,
Chhod De Tu Vodka Aur Chhod De Tu Rum,
Beech Laiyo Muthi Aur Jor Ke Bhar Dum,
Bol Bam,Bam, Bam, Bam.
Teri Is Cheez Mein Pura Hai nasha,
Isliye Yaar Main Toh Tujhpe Fida,
Gasht Pilade Bas Hai yahi Raza,
Chain Thoda De De Chahe Karde Tabaah,
[Repeat].
Koi Sambh Sake Na Kisi Ke Bas Mein,
Itna Maza Mere Ek kash Mein,
Rey Duniya Tu Chhod Kagaz Le Morh,
Ek Puff Maar Le Laga Ke Pura Zor,
Bam,bam Bolke Pura Dum Bharti Hai,
Bhole Ke Prasad Pe Sari Duniya Marti Hai,
Sari Duniya marti Hai.
Main Bhole Ka Bhagat Se Bhai,
Tu Delhi Ki Chhori Se,
Itna Ehmi Roop Se Tera, Kyun Tension Mein Ho Rahi Se,
Rey Ek Sutta Maar Sare Bhool Kegi Gum,
Beech laiyo Muthi Aur Zor Ke Bhar Dum,
Bol Bam,Bam, Bam, Bam,
Jab Rap Kare Rossh Sab Bolein.