CHITTA VE LYRICS UDTA PUNJAB MOVIE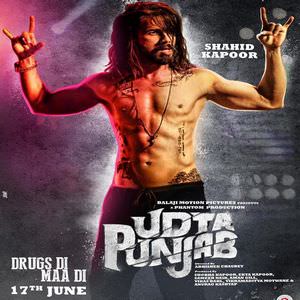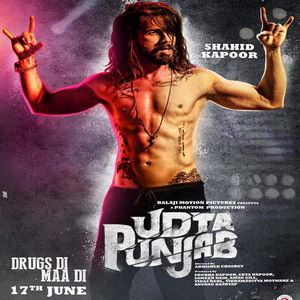 Song Title: Chitta Ve
Movie/ Album Name: Udta Punjab (2016)
Music Composer: Amit Trivedi
Singers: Babu Haabi, Shahid Mallya & Bhanu Prtap
Lyricist: Shellee
Chitta Ve Lyrics From Udta Punjab (2016) Forthcoming Hindi Movie starring Shahid Kapoor, Kareena Kapoor Khan, Alia Bhatt & Diljit Dosanjh is sung by Babu Haabi, Shahid Mallya & Bhanu Prtap With Its Lyrics Written by Shellee & Music Produced by Amit Trivedi.
Chitta ve songs
Dekho dekho dekho dekho [Loop],
Dekho main hoon aamne,
Aur tusi ho samne,
Buraah, Buraah, Buraah,
Sab lage dil thaamne,
Zindagi chill hai ya jiyo-jiyo speed vich,
Azadi lipti maza hai sara weed vich,
Chaude mein raho high,
Kahe ki koi rok-tok,
Chu cha kare jo koi,
Usko do othe hi thok,
Chaddi pehan ke gaaun,
ya phir gaaun nanga,
Tu hota hai kaun choosay,
Chal teri maa da ganga,
Main jaisa bhi hoon cool-cool dude changa,
Panga na lena mujhse main udta patanga,
Meri aan maan shaan,
Sunami main toofan,
Har desh main haiwaan,
Mujhe kahan mile chain,
Mera gaana jab baaje,
Poore si hai zor naache,
Mujhe gyan na pilana main hoon antaryaami,
Tum hari gun gaao, main paidashi haraami,
BOOM!
[Insturmental Brake],
Oh chitta ve, chitta ve,
Kaiyan nu hai khush kita ve,
Hai mitha ve, hai mitha ve,
Kundi nashe wali khol ke dekh,
udta punjab.
Fakeera ve, Fakeera ve,
Ehi teri sohni meera ve,
Madira ve, Madira ve,
Bas nach naal khich ke dekh,
udta punjab, udta punjab [loop].
Chita ve,lita ve,
Jisne vi ehnu litaa ve,
Chittaa ve, Chittaa ve,
Kundi nashe wali khol ke dekh,
udta punjab, udta punjab [loop].
[Additional Verses From Original Audio]
Chitta videshi hai par bole hum punjab hai,
Poore punjab mein bas iski nawabi hai,
Aag hai shola ye angaron ka libaas hai,
Nas nas mein ghusa hua,
Har dil ka yeh khaas hai [x3],
Khet khalyano se Chunida ke raahon se,
yaari hai iski bando ke kaale gunaho se,
Abadiyon mein shaadiyon mein marghaton ye,
Rangraliyon mein, kaliyon mein,
Aahaton mein ye,
Hadhein aur sarhadein ye saari paar kar gaya,
Pehle maza aur phir mazaar kar gaya.
Maut ka vyapar talab baar baar,
Har kahin iski maar aar ya toh paar,
Chora chori ya to naar,
Munda kudi mutiyaar,
iska pehle badhe pyar fir cheekh kar pukaar.
udta punjab [loop].