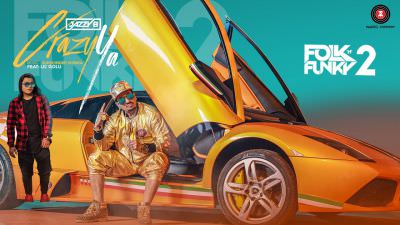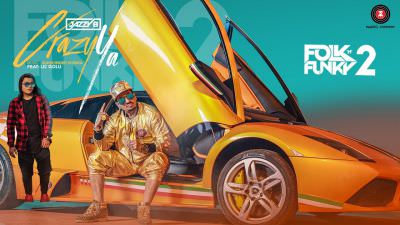 Crazy Ya Lyrics is a ear-catching song by Jazzy B from his latest Punjabi album Folk N Funky 2. Lil Golu has rapped in the track that he wrote also. Lopamudra Raut featuring song video is directed by Director Gifty. The amusing music has been produced by Sukshinder Shinda and Jazzy B's latest ballad "CRAZY YA" with rest of the lyrics is written down from the hands of Dr. Love while whole presentation has released from Zee Music Company.
CRAZY YA (FOLK N FUNKY 2) SONG LYRICS BY JAZZY B
Jadon shaddeya tu
Rakhli main gaddi two seater
Utton dabb vich rakh leya
Nine millimeter -x2,
Thokna main fad ke
Jeda vi ajjkal tera baby aa,
Putt jattan da crazy aa x4.
Bande desi par sunde aan hip-hop ni
Teri saheliyan nu laike jawan candy shop ni -x2,
Pura karda ae fun
Utton munda number one
Jive jazzy aa.
Putt jattan da crazy ya -x4.
Lil Golu Rap Verse,
Haan main haan crazy jive Danny Montanna
Ajj lagda ve koi mota panga paina,
Kar-toos nu toosna paina
Tera nawa yaar baby gharo chak laina.
Main karun baatein baad mein
Dost mere saath mein
Kamar ke theek neeche
Tere neel itne shaapte.
Tere jaise fukre
Humare aage kaanpte
Humse na ulajh beta
Hum hain ek baap ke.
Galiyon mein bhagega tu
Shor machayega
Cheekhega chillayega
Par koi na bachayega.
Sorry vorry kuch tere kaam na ayega
Daayein jab dekhega
Chaanta bayein se khayega.
Arey jaise fainte ainda
Main waise fainku banda
Tit for tat karu
Simple mera funda,
Chaho kaho mujhe acha
Ya phir kaho mujhe ganda
Arey! I dont give a damn
Main hoon crazy banda.
O shad heere jeha yaar
Le layi sonay wali ring
Ajj jatt di vi body utte
Khanda kare bling -x2.
Taiyon worldwide gallan baatan hundiya
Ni kadma ch tezi aa,
Put jattan da crazy ya -x4.
Mere ton pehlan billo
Agge mere yaar khad de
Maade shikar da vi asi na shikar karde -x2.
Bas rabb kolo darre
Sewa mapeyan di kare
Na lazy aa.
Putt jattan da crazy aa -x4.