Des Lyrics: Ranjit Bawa From Love Punjab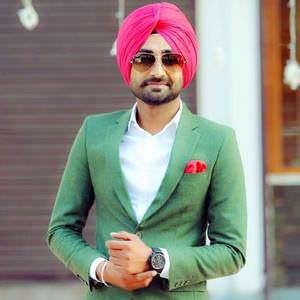 Song: Des
Singer: Ranjit Bawa
Lyrics: Happy Raikoti
Movie: Love Punjab
Des Lyrics Sung by Ranjit Bawa Are Written by Happy Raikoti From Forthcoming Love Punjab Movie With Star Cast Amrinder Gill, Sargun Mehta.Read Lyrics of Ranjit Bawa Des A.K.A Pardesiya Songs Are Texted by Happy Raikoti.
Des by Ranjit Bawa Songs
Cheti Cheti Aja Pardesiya,
Akhiyan Vi Thak Challiyan,
Cheti Mud Aa,
Mud Aa Gharan Nu Jinde Wajge,
Kunjiyan Na Rehan Kalliyan,
Kalliyan….
Teriyan Udeekan Vich Main Muk Challi Aan [x3].
Ve Tu Karke Pathar Jeha Jera [x2],
Ve Akhiyan Nu Rone De Geyon Ve Pardesiya,
Akhiyan Nu Rone De Geyon Ve Pardesiya.
Ve Pardesiya, Ve Pardesiya [x2].
Ho Muk Challi Naina Vichon Lo ve,
Te Naiyo Mera Neer Mukda,
Hun taan Mud Aa,
Mud Aa Ve Haade Tenu Kadd Di,
Janda Mera Saah Sukda,
Sukda..
Tera Eh Vichhoda Eh Vichhoda Naiyo Mukda [x3].