Dheeyan is a brand-new Punjabi song, and Shree Brar vocalized it. Ronn Sandhu well-sorted its music, and B2gethers Pro directed music video. Shree Brar penned-down the lyrics for Dheeyan track released on April 28, 2021.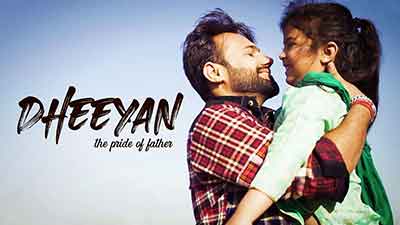 Shree Brar | Dheeyan Full Song Lyrics
Ban Durga Tu Rakhi Laaj Pagg Di,
Ban Heer Na Rulayin Putt Pairan Ch,
Fakar Kara Main Bada Tere Te
Na Dhiye Neeviyan Puwa Dayi Gairan Ch,
Peediyan Di Pag Main Tere Hathan Ch Rakhti,
lai Ajj Sabh De Apna Main vaareya,
Tu Kite Mera Zindagi Ch Afsos Bani Na,
Kyon Na Jamne Tu Pehla Mareya,
Kite Zindagi Ch Afsos Bani Na,
Kyon Na Jamne Tu Pehla Mareya,
Eh Bhaidi Duniya Aundi Khan Nu,
Ki Changa Mada Bada Miloga,
Koi Khade Na Khade Tere
Ni Peyo Tera Khada Miluga,
Paida Jag Te Jayi Ehsan Karke,
Loki Magan Dheeyan Nu Fer Khairan Ch,
Ban Durga Tu Rakhi Laj Pag Di,
Ban Heer Na RulayinPut Pairan Ch,
Faqar Kara Main Bada Tere Te
Na Dhiye Neeviyan Puwa Daiye Gaira Ch,
Bann'ke Rakh Kon Sakia Pani Diyan Lehra Nu,
Rabb Vi Kehnda Chum Lainda Ehna De Pairan Nu,
Khede Sab Peer Paigambar Ehna Dea Vehdean Ch,
Rakhi Sada Sukh Dateya Dheeyan Deyan Khedeyan Ch,
Mavan Dea Khedeyan Ch,

Dheeyan Lyrics by Shree Brar
is the Latest Punjabi song sung by Shree Brar, and the music of this brand new song is given by Ronn Sandhu. Dheeyan song lyrics are penned down by Shree Brar and the video is directed by B2gethers Pro.