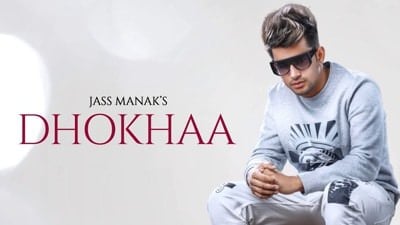 Dhokha Lyrics – With the never-disappointing songwriting of Sidhu Moose Wala, the singing sensation Jass Manak has come up. It's a sad song and is musically composed by Sharry Nexus. The song also was featured in an episode of Yaar Jigree Kasooti Degree web-series.
DHOKHA SONG LYRICS
Haan, haan haan!
Naa naa naa! Haan!
Ki puchdae diwaneya nu (x2),
Ki puchdae diwaneya nu,
Apneya satt maari,
Aa gayi sharam beganeya nu (x2).
Hanju palkan ne roke ne (x2),
Kare na koi pyar bhull ke,
Eh tan naina de dhokhe ne,
Gall kismaton dhukkeyan di (x3),
Main jaan ohde naam karti,
Ohnu ginti na mukkeyan di (x2),
Ishqay diyan rahan ne (x2),
Lokan nu ta maut maardi,
Sanu maar leya sahan ne,
Sidhu lafz jo kahe hoye ne,
Lafz jo kahe hoye ne,
Eh lafz jo kahe hoye ne (x2),
Ainve naiyo geet ban de,
Fatt ishq de khaye hoye ne (x2).
Sharry Nexus.
MORE SAD SONGS BY SIDHU MOOSE WALA
MORE SONGS LIKE DHOKHA BY JASS MANAK
A latest Punjabi sad song 'Dhokha' has been beautifully written by Sidhu Moose Wala and is equally well hummed by Jass Manak. Above are the lyrics and lyrical video of the loving anthem.
NOTE: The translations of song "DHOKHA" by "JASS MANAK" are available. Users seeking the meaning of Punjabi song verses may take a look at it.