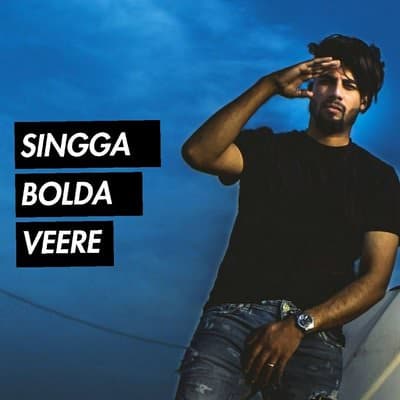 Diggi is a debut song of Singga and yet it hasn't been released officially. The Punjabi song with lively lyrics of artist is here with streaming audio. Mofusion is music director.

DIGGI SONG LYRICS – SINGGA
Ho Lambraan Di Meat Shop Ton
Tere Warge Chakke Aa Kayi Yaar Ne,
Oh Jedi Mangwi Gaddi Te Maan Kardae
Laage Laggan Ni Ditti Meri Thaar Ne -x2,
Badi Karda Aa Chaud,
Fir Lagdi Aa Daud
Asi Vekh Ke Shikaar Pishe Pai Jaane Aa.
Tere Warga Diggi Ch Paake Lai Jaane Aa
Lai Jaane Aan -x2.
Mofusion Baby!
Ho Sofe Utte Baithan Oh Joge Ni Shaddi De,
Jede Chakk Ke Weapon Moore Khad De,
That's Right!
Hide And Seek Pehlan Khed De Yaaran Naa'
Phir Lukde Fridge'an De Wich Wad De -x2.
Ho Yaari Layi Blood Karan
Body Vichon Add
Vaar Khandeyan Te Kirchan Da Seh Jaane Aan
Khandeyan Te Kirchan Da Seh Jaane.
Singga Bolda Veere!
Haan, Tere Warga Diggi Ch Bhar
Lai Jaane Aan, Lai Janne Aan -x4.
Let Me Take You To The Hood!
Throwing Body Bags In The Trunk.