El Sueno Lyrics (means: A dream, ਇੱਕ ਸੁਪਨਾ) is a romantic song from Punjabi artist Diljit Dosanjh with likeable music production done by Tru-Skool.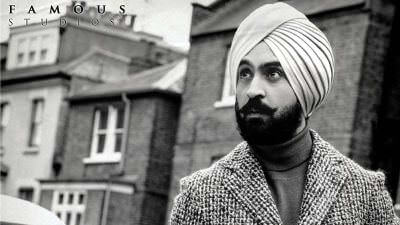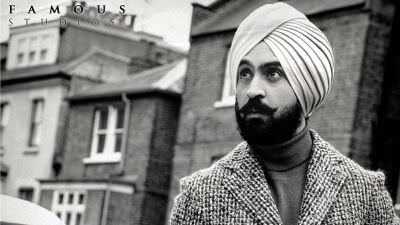 Album / Name of Song: El Sueno
Performers: Diljit Dosanjh
Music Composer, Director: Tru-Skool
Writer of Lyrics: Lally Mundi
Label: Famous Studios
Latest song has released from Diljit Dosanjh's own music company named as "Famous Studios" and track "EL SUEÑO" has its lyrics dropped by Lally Mundi. You can Also read line to line English translation of the verses.
DILJIT DOSANJH'S NEW EL SUEÑO PUNJABI SONG LYRICS | TRANSLATION
Maan Ho Janda Doona Jatti Da,
Teri Kaddi Hoyi Rally Vekh Ke,
Tera Rohb Aa Pasand Mundeya,
Muchh Mod Da Tu Velly Vekh Ke -x2,
It doubles My / Jatti's pride
When see you leading the rallies
I like the impression, oh lover boy
You twirl your mustaches when you confront the bad guys.
Aunde Na Valaiti Supne,
Te Na Koi Ferrari Aundi Ae,
Mere Supne De Vich Sohneya,
Bas Teri Sardari Aundi Ae -x2.
Neither I dream about fairy foreign lands, Nor any Ferrari.
In my dreams also, I see your sway only.
Akh Rakhda Na Catwalk'an Te,
Es Gal Da Sakoon Baahla Ae,
Mere Dil Vich Vekh Chobra,
Tere Pyar Da Junoon Bahla Ae,
You don't stare at other girls cat-walking around
It's a big relief for me
Look into my heart, Young man
It's so passionate about your love.
Naal Khadu Paune 6 Foot Di,
Soch Dil Ch Pyari Aundi Ae,
Mere Supne De Vich Sohneya,
Bas Teri Sardari Aundi Ae -x2,
Me, The young & tall lady will stand beside you
I just love thinking about it
In the dreams of mine, I imagine about your Sardari / leadership only.
[Spanish Dialogue]
O Yaaran Nu Vi Rakhe Top Te,
Mere Layi Vi Pyar Sucha Ae,
Jismaan Te Nayi Rukdi,
Ohdi Soch Da Meyaar Ucha Ae,
He gives highest priority to his friends
And has a pure love for me,
It doesn't end up with physically
His thinking is of far highest standard.
Ik Raat Da Stand Kaaston,
Eh Duniya Khilaari Aundi Ae,
Mere Supne De Wich Soneya,
Bas Teri Sardaari Aundi Ae -x2,
Why for just one night love?
This world is just ruining the reputation of love,
I just love so much that in my dreams also I fantasize about your Sikh looks / leadership among others.
El Sueno!
Friend'a Ch Baroodi Look Ve,
Paaya Kurta Khroodi Thukk Ve,
Na Karda Smart'giiriyan,
Gal Khadmi Hi Paundi Khut Ve,
You look most handsome among all your friends
You are slaying it with your kurta
I like you don't pretend to be over smart
The right decision takes the place.
Vekh Ke Vajood Lally Da,
Smoky Hottiyan Nu Thaari Aundi Ae,
Mere Supne De Vich Sohneya,
Bass Teri Sardari Aundi Ae -x2,
Bas Teri Sardari Aundi Ae -x2.
The looks of Lally is cooling down the hotties around
It's your leadership / authority what I fantasize about in my dream.