Do Nain is entertaining song which is sung by Kamal Khan with lyrics crafted by MIEL.Name of the music composer of the track is Sunny Vik.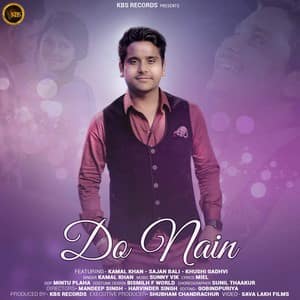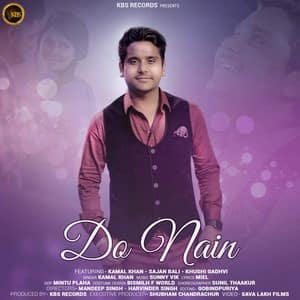 Song Name: Do Nain
Singers: Kamal Khan
Lyricist: MIEL
Music Composer: Sunny Vik
Song Star Cast: Kamal Khan with Sajan Bali and female model Khuhsi Gadhvi.
DO NAIN SONG LYRICS – KAMAL KHAN
Do nain mere
Na sun de meri
Zid karde tak lawaan
Main surat teri,
Kite apne pyaran nu nazar koi lag na jaave
Main taiyon taan dardi aan
Pawaada koi pe na jaave (x2).
Mainu pata hi nai lageya
Nain kad char hoye ne
Na boleya muhon vi jado izhaar hoye ne (x2),
Jad tere wal vekhaan
Dil mera dole khaave,
Main taiyon ta dardi aan
Pawada koi pe na jave (x2).
Sohna dildar tu hai
Bas mera pyar tu hai
Das kive karaan izhaar (x2).
Soneya, soneya,soneya, soneya, soneya.
Lab koi vichola ve
Mere ghar jo aave
Meri tere ghar doli
Izzat'an naal hi jaave (x2).
Metho izzat ve babul di
Haye roli na jaave,
Main taiyon tan dardi aan
Pawada koi pe na jaave (x4).