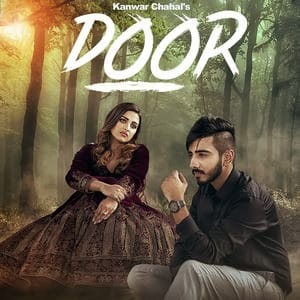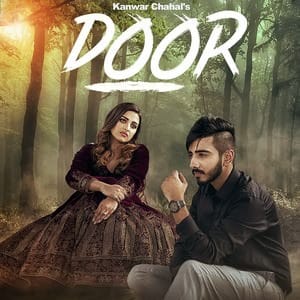 Door Lyrics from Kanwar Chahal: The rising songster Gold-boy (aka Maninder Singh Goldy) is ready with his fresh track named as "Door." It's a romantic-sad melody with its fantastic lyric written by his prime song writer Nirmaan.Himanshi Khurana & Kanwar Chahal starrer video of "DOOR" song is directed by Frame Singh, leading vocals are lent by Sanaa.
GOLDBOY | DOOR SONG LYRICS | KANWAR CHAHAL | PUNJABI
Sadiyan dua'van
Sade kam na aiyan,
Asi rahe tainu mangde
Tu kadran na paiyan.
Das taan sahi
Ki sade ton kasoor ho gaya.
Tu bina gallon door ho gaya
Tu bina gallaon door ho gaya (x2).
Kyon intezar nai kar sakeya
Bin matlab pyar ni kar sakeya,
Mainu neend 'ch aunde
Tere supne adhoore
Kujh dil 'ch si cha
Jede hone naiyo poore.
Das taan
Tere bharosa kive choor ho gaya.
#Tu bina gallon door ho gaya (x4).
Ve gal meri mann
De kar koi hall
Na tadpa ve gal na laa.
Vey gal meri mann
Dekar koi hall
Na tadpa, ve gal na la.
Mere raahan de vich phul bisha ke
Thokar maari tu,
Eh kaudiyan gallan yaad karenga
Umar ve saari tu.
Kar-kar ke duavan channa milya sahara
Oh taan dub hi jau
Jinu labbe na kinara.
Nirmaan badal de nai
Je tu mashoor ho gaya.
TU BINA GALLON DOOR HO GAYA (X4).
Album/ Song Name: Door | Singers: Kanwar Chahal, Sanaa | Writers: Nirmaan | Music Producer: Gold boy.