DREAM BOY LYRICS from BABBAL RAI: It's a just released Punjabi song by Babbal Rai with its romantic lyrics inked down by Maninder Kailey. The fascinating music beats are created & mixed-mastered by Pav Dharia, he also directed music video of track.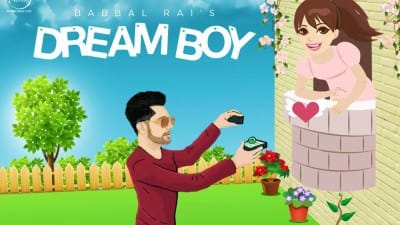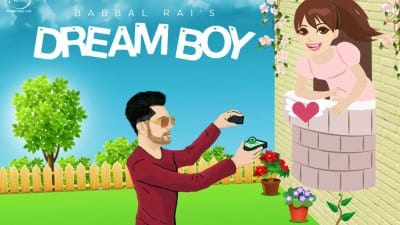 Title of Song / Album: Dream Boy [Punjabi]
Performer: Babbal Rai
Music Producer: Pav Dharia
Lyrics Writers: Mainder Kailey
Video Director: Pav Dharia
Release Dates: 30 June, 2017
Track Duration: 3 Minutes, 12 Seconds
Label: Speed Records
BABBAL RAI's NEW DREAM BOY PUNJABI SONG WITH LYRICS
Manneya class teri high ae
Kini sohni rab ne banayi ae
Utton eh kaatil adavaan ni
Dekh-dekh main ta mari jaawan ni,
Aini choosy na ho
Mainu tu haan karde
Gore-kaale tere te lakh marde
Gerhe maraan maraan tere ghar de ho.
Aya ni tera dream boy aya
Gaddi nawi le'aya
Tu behja mere naal soniye -x4.
Har pal cash aina rakhda main kol
Teri har wish poori kar sakda
Feeling-an da overflow hunda janda ae
Ni tease ni karida banda mar sakda.
Ni bahan wich de de tu sahara
Ishqe da maara
Kailey da eh haal soniye,
Aaya ni tera dream boy aaya
Gaddi navi liaya
Tu behja mere nal sohniye -x3.
Red-red wine wargiyan gallan red ne
Casanova ban de jo
Ohvi hoye dead ne,
Tere hi kheyal rehnde
Mere naal naal haye ni
Munda sleepless karta.
Tere layi main tattoo banwaya main
Beh tu laake aya
Tu muchh da sawal soniye.
Aya ni tera dream boy aya
Gadi nawi le'aya
Tu behja mere naal soniye -x2.
The stylish Punjabi artist 'Babbal Rai' is all set for his new song 'Dream boy' which is a collaboration with two immensely talented songsters; as 'Pav Dharia' who is composer of its music and Maninder Kailey, he is writer of the refreshing lyrics.