Dynamite Lyrics – Jazzy B,  Roach Killa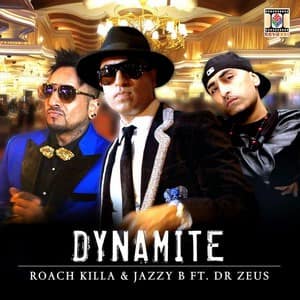 Song / Album Name : Dynamite
Artist : Jazzy B, Dr Zeus, Roach Killa
Lyrics : Roach Killa
Music : Dr Zeus
Label : Moviebox Birmingham Limited
Dynamite Lyrics From Jazzy B, Dr Zeus, Roach Killa: is UK punjabi collaoboration song which is sung by Jazzy B with rap perfomed & written by rapper Roach Killa.On the other hand music of the demanding song is composed by Dr Zeus.
[su_heading size="14″] DYNAMITE FULL SONG ROACH KILLA & JAZZY B Feat. DR. ZEUS (2016)
Dynamite [loop],
Lao bai mitro pesh karn lage aan,
Canada de do munde,
Ik Jazzy B aa te Ik Roach Killa.
I can see you beautiful,
And your body shake,
Wiggle it around,
Move it like a snake,
Pretty little thing with the,
pretty little fame,
Das menu billo what's your pretty little name.