Ente Kannil Ninakkai song from the Malayalam movie 'Bangalore Days' featuring Parvathy Thiruvothu, Nazriya Nazim, Nivin Pauly, Dulquer Salman has alluring lyrics and a paradisiacal English translation with vowels by Gopi Sunder, Nazriya Nazim. The tip-top lyrics of the 'Ente Kannil Ninakkaai' record were given by Gopi Sunder, Anna Katharina Valayil, Rafeeq Ahammed, Santhosh Varma. Gopi Sunder was the director of ENTE KANNIL NINAKKAI's loveable music. The exemplary music video of the theme was controlled by Anjali Menon.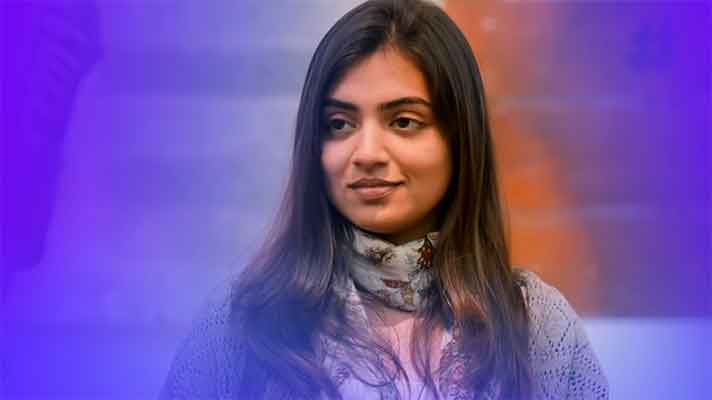 BANGALORE DAYS MALAYALAM MOVIE · ENTE KANNIL NINAKKAI SONG LYRICS ENGLISH MEANING
Ente Kannil Ninakkai Orukiya Swapnangal,
My ember has created the dreams for you.
Kanenda Nee Kandu Nilkenda Nee,
You don't have to see that. You don't remain watching that
Aranu Nee Enikkinnarodum,
Who are you to me? You don't have to tell, to anyone.
Chollenda Nee Kadha Parayenda Nee,
You don't have to tell the stories also.
Thammil Thammil Moolum Patukelkenda Nee,
Between us! You don't have to hear the murmuring song.
Koode Padenda Nee Koode Adenda Nee,
You don't have to sing along also. You don't have to dance along.
Chumma Chummathen Pirake Nadakkan,
Simply, simply.. To walk behind.
Anuvadham Moolenda Nee,
You don't have to ask the permission.
Thirike Nokkenda Nee,
You don't look behind.
Kannil Kannil Nokathenne Kanunnuvo,
Without meeting the eye to eye are you seeing me?
Enthengilum Mindamo Nee,
Can you speak anything?
Kannil Eeran Ithu Kanneero, En Moham Athu Neeyo,
Getting wet in the eyes, is this the tear drop? My wish, is it you?
Ee Patin Athmavil, Neerum Vedhana Ariyenda Nee,
In the soul, of this song, as the pain is lingered, you don't have to know that.
Onnum Ariyenda Nee,
You shouldn't know anything.
Enkilum Njan Padum Ee Patente Swantham,
But still, I'll sing. This song is mine own.
Ennum Swantham Swantham,
Always mine own. Mine own.
Bangalore Days Film's Ente Kannil Ninakkai Music Video | Parvathy Thiruvothu | Nazriya Nazim | Nivin Pauly | Dulquer Salman
Take a look at the another music video for Ente Kannil Ninakkai from a exemplary movie Bangalore Days.
Watch Gopi Sunder, Nazriya Nazim's prettily crooned Ente Kannil Ninakkai Song Lyrics and their meaning which are featured in the Bangalore Days film of Dulquer Salman, Nivin Pauly, Nazriya Nazim, Parvathy Thiruvothu. Gopi Sunder, Anna Katharina Valayil, Rafeeq Ahammed, Santhosh Varma has scripted the Ente Kannil Ninakkaai Malayalam lyrics and Anjali Menon guided the music video.