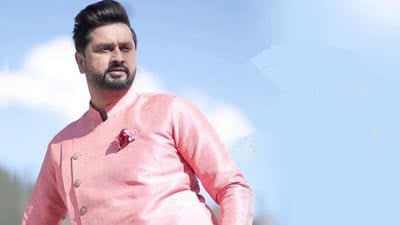 GALTI LYRICS – A new romantic Punjabi song with lyrics of Happy Raikoti and beautiful voice of Roshan Prince has just released this week. The singer also has penned the Shayari (poetry) verses. Roshan Prince Music label releases the vertical (mobile phone shot) music video of Galti track. Millind Gaba is director of this song's music.
GALTI SONG LYRICS
Woh chup se hai, khamosh hain,
Kuch toh hai, nigaah mein bhi jaise rosh hai,
Kuch toh hai, kya ho raha hai,
Kaise unko du main bataa
Wo toh hosh mein bhi behosh hain.
Kuch to hai.
Khaure kyun aidan,
Tu karid ae mere naa'
Tainu hi nai disda mera pyar,
Bin tere mere haani,
Eh jindri muk jani,
Sohn teri tu kar lai aitbaar.
Main shikwa vi nai karda,
Tan vi rehna han darda,
Kite tu dil cho kadd na dawe.
Main galti vi nai karda,
Tan vi galti mann laina,
Kite tu yara shad da dawe (x2).
Chorus meaning in English: Even though I haven't made a mistake. I still apologize fearing that you might leave me, if I don't do so.
Mainu tan teri lod hai adiye,
Mashli nu jiwe paani di,
Aina pyar koi karda howe,
Peerh vi ohdi jaani di, jaani di,
Main tere bin nai rehna,
Tainu eh na pai jaye kehna,
Eh kehke palla shad na dawe,
Mai galti vi nayi karda,
Taan vi galti mann lainna,
Kitay tu yaara chad na dawe (x2).
Baat karna na karna alag baat hai,
Par koi rishta jo dil se chaha ho,
Dil ke kisi konay mein mehfoos rehta hai,
Hazaar shikwe ho, laakh giley ho,
Koi kahe ki ab mujhe teri yaad nahi aati,
Jo bhi kehta hai, jhooth kehta hai.
Uth-uth rowan raatan nu main,
Tarsaan tere pyaran nu (x2),
Main chup karke seh jana va,
Todein tu ikarar'an nu,
Happy raikoti tera
Je mar gaya tere pichon,
Kite pashtauna pai na jawe.
Main galtee vi nai karda,
Tan vi galtee mann laina,
Kite tu yara shad da dawe (x2).
MORE ROMANTIC SONGS BY ROSHAN PRINCE
Enjoy the official music video of Roshan Prince's latest song "Galti" all penned by Happy Raikoti and composed by Millind Gaba.