Galti Se Mistake Lyrics from Katrina Kaif & Ranbir Kapoor starrer film Jagga Jasoos, is a latest Hindi song. The music is composed by Pritam while leading voices are from Amit Mishra & Arijit Singh. Amitabh Bhattacharya provided the verses.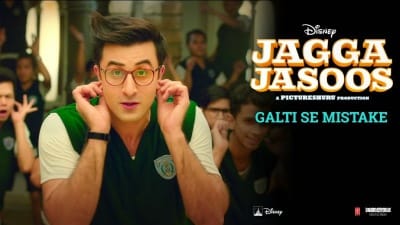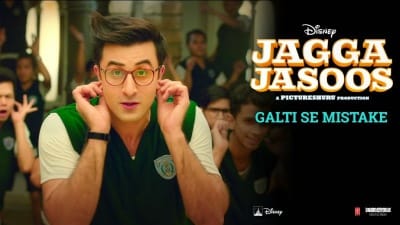 Album:  Galti Se Mistake [Jagga Jasoos (2017)]
Singers: Arijit Singh, Amit Mishra
Actros: Ranbir Kapoor, Katrina Kaif
Music Director: Pritam
Lyrics Writer: Amitabh Bhattacharya
Label: T-Series
GALTI SE MISTAKE SONG LYRICS – JAGGA JASOOS
Jhatka zara sa
Mehsoos huwa ek
Life ki gaadi
Ne kass ke maara brake,
Ho raha hai kyun
Confuse mere dil
Mashwara mera, tu azma ke dekh.
Yahi umar hai karle
Galti se mistake -x4,
Beta!
Chal muscle phula na
Thodi body bana na
Teri chikne gaalon pe
Strubble ki phasal uga na,
Arey re re ae,
Abey ae,
Chal beta shuru hoja
Guru bagal utha ke
Thoda deo laga na
Kisi  bagal wali ko
Mardani khushbu sungha na.
Chal upar ke don button
Dheele karke bata na
Baalon wala seena dikha na
Baalon wala seena dikha na.
Baraf talak tu
Cycle pe ghuma hai
Highway pe motorcycle bhaga ke dekh,
Speed mein tujhko
Agar sardi lage toh
Seat ke peeche
Ladki bitha ke dekh.
Yehi umar hai kar le
Galti se mistake -x4,
Beta.