Gul is a enchanting song, and it has beauteous vocal by Anuv Jain. The first-class lyrics of the ballad are summed up by Anuv Jain. Anuv Jain is the melodist of GUL's very nice music. The likeable music video of the attractive warbling is targeted by Anuv Jain.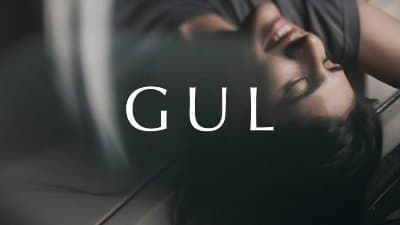 | | |
| --- | --- |
| Song Title: | GUL |
| Performer(s): | Anuv Jain |
| Lyrics Writer(s): | Anuv Jain |
| Composer(s): | Anuv Jain |
| Director: | Anuv Jain |
ANUV JAIN | GUL FULL SONG LYRICS ENGLISH MEANING
Na Dastakein Yeh Tere Dil Ki, Han Wahi Dhadkane Hain,
Yun Jor Se Jo Tujhko Ab Sun Rahin Hain,
Sun Le Zara Yeh Tujhse Kya Keh Rahin Hain,
It's not a knock on the door;
it's your elevated heartbeat you're hearing.
Pay attention to what they're trying to tell you.
Aye Nahi Jinke The Wadein,
Waqt Uljha Hua Hai Tere Yahan Pe,
Kya Woh Kal The Yahan Yan Hafton Pehle,
Ki Yeh Hain Dastan, Aye Na Teri Yad Unko,
Aaye Na Teri Yaad Unko, Aaye Na Teri Yaad Unko
The person who made the promise did not return.
It's a complicated situation here.
Did he come here just yesterday, or has he been here for a while?
He isn't missing you at all. He hasn't thought about you.
Toote Makaan Ik Bar Gir Kar Waise Bante Kahan Hai,
Jaise The Tune Apne Dil Se Banaye,
Oh Karigar Yun Hathon Se The Sajaye
Aaye Na Teri Yaad Unko, Aaye Na Teri Yaad Unko
If a house collapses, it will never be the same again.
Like the one, you created with your own hands.
Oh, you are a skilled one, as you built it with your own hands.
He doesn't miss you at all. He hasn't considered you.
Kitabon Ke Ghar Duniya Hain Teri,
In Dhool Bhare Panno Mein Tu Kya Dhoondti,
Aur Kya Ho Gaya Jo Tujhe Is Dafa Na Mili Pyari Si,
Pariyon Ki Woh Kahani,
You are immersed in the world of books.
What are you looking for among the dusty pages of a book?
It's not a big deal that you didn't find the angel story in the book.
Aur Tum Yun Pareshan Ho Kyun,
Hain Jadugari Aaj Bhi Tere Dil Mein Hain Baki,
Aur In Kagazon Mein Kahin Ek Gul Hain
Jo Aise Tera Intezar Kar Raha Hain,
Yeh Gul Hai Teri Woh Hansi,
What's the matter with you?
Your heart still has a magical quality to it.
And one of these books contains a rose.
And it is ready for you.
And that rose represents your lovely smile.
Kahan Kho Gayi Yeh Bata Khilegi Kabhi,
Aayega Ik Din Jab Unki Ratein,
Yun Na Mehfooz Hongi, Tere Tere Bin
Where has your smile vanished? Was I ever going to see it again?
There will come a time when his nights will not be as safe and secure without you.
Aise Tu Dekh Lena,
Teri Kami Tab Unko Mehsoos Hogi,
Mujhe Mujhe Hain Pata,
You'll see.
He'll miss you then.
I'm aware of it.
Read the smashing lyrics of Anuv Jain's revolutionary Hindi song Gul. The lyrist Anuv Jain brings the supreme lyrics.