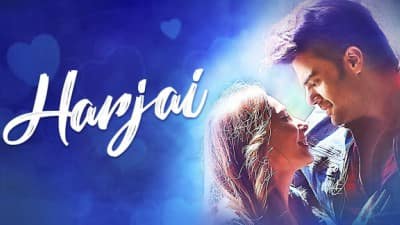 Harjai from the Maniesh Paul, Iulia Vantur and Sachin Gupta is a lovely song and it has music video which is directed by Shabina Khan. The Hindi lyrics are also drafted by Sachin Gupta.
HARJAI SONG LYRICS MANIESH PAUL
Jaana Tu Thhe Wahaan
Jahaan Pyaar Nahi Tha
Phir Bataa Na Mujhe
Wo Jahaan Kaisa Tha.
Bekhabar Se Hain Ishq Mein Tere,
Baat Yun Nahi Ho Rahi Hai Kyun,
Jaanta Hai Khuda,
Ishq Mein Tere (Twice).
Jaana Tu They Wahaan
Jahan Pyar Nahi Tha
Phir Bata Na Mujhe
Woh Jahan Kaisa Tha (Twice).
Ja Re Ja Harjayi -x6.
Jahan Nazar Aayega Tu
Wahi Pe Main Sajda Kar Doon (Twice).
Jaa Re Jaa Harjai -x2,
Jaa Re Jaa -x2.
Itni Doori Main Seh Naa Pau
Door Aaj Tu Itna Hai Kyun
Aisa Kyun
Itni Doori Main Seh Naa Paaun,
Door Aaj Tu Itna Hai Kyun,
Aisa Kyun?
Itni Doori Ab Seh Naa Paayein,
Lagta Hai Jaise Mar Hi Jaayein Hum,
Aise Kyun?
Jo Kehna Tha Wo Keh Diya
Jo Sunna Tha Woh Sunn Liya
Ab Baki Reh Gaye Sannate.
Tumne Wo Suna,
Jo Maine Na Kaha,
Kehne De Mujhe Jo Kehna Tha.
Tere Bin Main Yahan
Nahi Jee Paungan
Jeete Jee Main Yahan
Kahin Mar Jaaun Na.
Jaa Re Jaa Harjayi
Jaa Re Jaa.
Ab Tere Haathon Mein Rakhdi Hai
Maine Meri Kismat Saari
Rakh Le Mujhko Zinda Ya Tu Mujhko Maar De
Jab Jeeti Maine Majhab Ki Ladai Jo Hui Thi
Upar Baitha Rab Bhi Bola
Sacha Iska Ishq Hai.
Tu Sunn Le,
Par Tune Na Suni
Kisi Ki Na Suni.
Jaa Re Jaa Harjai.
Jahaan Nazar Aayega Tu
Wahin Pe Main Sajda Kar Doon.
Jaana Tu Phir Wahan
Jahan Main Nahi Tha
Phir Batana Mujhe Woh Jahaan Kaisa Tha.