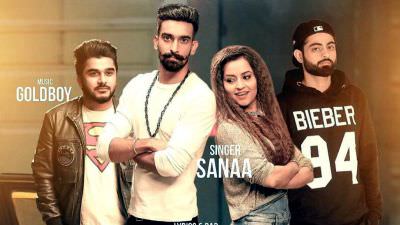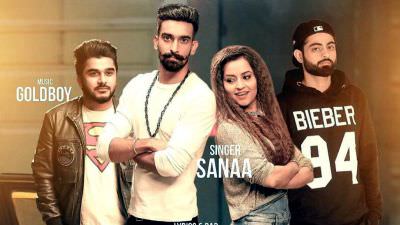 Ishq Bimari Lyrics by Sanaa is a catchy Punjabi romantic song. The rapper PDQ has rapped in track and also wrote its entertaining verses as well. The humming vocals are lent by Gold boy who also produced the magnificent for tune. The promising music film is directed by Jashan Nanarh and here you can read full lyrics of "ISHQ BIMARI" song released under the company of T-series.
THE SONG ISHQ BIMARI WITH LYRICS BY SANAA & PDQ
Aidan kida la lawa main tere nal yaari
Munda tuvi lagda ae mainu ta shikari,
Utheya yakeen mera
Sachi es pyaar ton
Hor das dil tudwavan kini vaari,
Ik vari dil deke satt dunghi kha li
Hor kini kudiya nu layi das tu,
Ishq bimari, Pyar di bimari
Hor kini kudiyan di ajj tak tu
Neend ji udayi
Ninni ji udayi, ishq bimari layi pyar di bimari.
Tere warga si oh
Dil le gaya si jo
Seene vichon kadd ke
Haan dil kadd ke.
Tere wargiyan gallan vi taan karda si oh
Na janda chad ke
Haan na janda chad ke.
Tere jahe vaade kar mainu thaggda si oh
Tera tod da na dil
Gal dilon kadd dayin.
Jidi photo si main dil de frame ch jada li
Haale hor kini kudiya nu layi das tu,
Ishq bimari pyar di bimari
Hor kini kudiyan di ajj tak tu
Neend ji udayi, ninni ji udayi
Ishq bimari layi pyaar di bimari.
PDQ Rap Verse,
Na main kudiya nu laye kade laare
Kedi gallon das mainu taane maare
Dekh worldwide fame tere yaar da
Dil deke yaari la le
Kahton dardi tu mutiyare.
Naale dil deke main kudiya nu
Launda nai dil de rog
Udd diyan ainvaye gallan
Sarhde ne metho log.
Kyon ke chakwiyan kudiyan da
Crush mere utte
Mere pyar de nashe di
Lagdi ohna nu tod.
Ajj tak nai dulleya kise te gabru
Karta dheri jaadu kar gayi,
Kudiye raatan di neend uda gayi meri
Sachi sohn lagge mainu feeling film-an wali ayi jave
Kyonke tere te jad akh tiki
Fer akh lagi na meri.
Keemti nagina hatho na kho di
Tu jo samjho oh ni
Shakal se dikhta jaisa
Asal main waisa hoon ni,
Senti tere te main hoya
Tere khyalan vich khoya
Tere bina hor kuch na
Tu haal mera puch
Main diwana permnaently tera hoya
PDQ diwana hoya.
Chal dasde je layenga stand tu
Chalungi naal tere
Forever naal tere,
Tainu kal hi mila dau mom dad na
Tu aaji ghar mere
Tu hometown mere.
Chal hun kahton hoya baitha sad tu
Tu hath fad mera
Main naal khadu tere.
Yaad rakhi meri akhan ch na aun dayi paani
Hor kinni kudiya nu layi das tu,
Ishq bimari, pyar di bimari
Hor kini kudiyaan di ajjtak tu
Neend ji udayi, nini ji udayi
Ishq bimaari laayi pyaar di bimari.
Gold boy humming…

The Punjabi track Ishq Bimari has finally released today. The song has been collaborated by Sanaa, PDQ & Gold boy. Apparently the audio of song was dubbed in 2015 with Sara Gurpal's voice and you can check her version of it here.
This song made Sanaa female singer popular and watch its HD video.