Jaan Teri Lyrics is a heart broken sad tune which is sung by Kinder Deol who also wrote its all verses as well.The heart rendering music of the song is created by Mani Thind.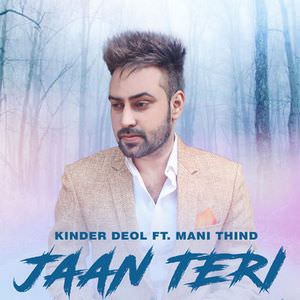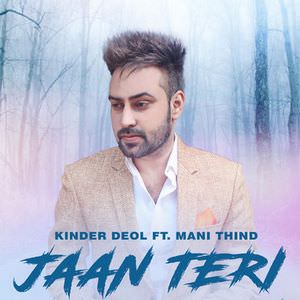 Song: Jaan Teri
Singer & Lyrics: Kinder Deol
Music Composer: Mani Thind
Label: Shemaroo
Jaan Teri Lyrics – Kinder Deol
Nai Bhardi Enna Akhiyan Nu
Vaada Kita Si Zarur,
Par Ki Dasaan Main Tenu
Kinni Ho Jawan Majbur.
Jade Kol Aake Bendiyan
Jind Kadd Diyan Meri
Ajj Fer Rawaati Ve
Yaadan Ne Jaan Teri (x2).
Mainu Vaade Oh Jootha Kar Diyan Ne
Beh Jawan Main Har Ke,
Bade Hanju Dakkdi Rehni Aan
Band Palkan Nu Karke (x2),
Par Chalda Nahi Koi Zor Mera
Dheh Jaandi Aa Dheri.
Ajj Fer Rawaati Ve
Yadaan Ne Jaan Teri (x2).
[Original Audio Only],
Pehla Zid Vi Hasske Mannda Si
Hun Minta Nai Sunda
Rabb Ho Gauya Chandreya
Mere Dukhde Nai Sunda (x2),
Eh Jind Taan Mangdi Pyar Tera Par
Dukhan Aa Gheri.
Ajj Fer Rawaati Ve
Yaadan Ne Jaan Teri (x2).
Hun Shikwe Chalde Ohde Naa,
Kyon Dooriyan Paaiyan Ve
Teri Kamli Jaan Diyan Deola
Rab Naal Ladaiyan Ve (x2),
Bada Tarasdi Aan Tainu Vekhan Layi
Akh Pyasi Ae Meri,
Ajj Pher Rawati Ve
Yaadan Ne Jaan Teri  (x4).