Jaane Meriye Lyrics from Jass Bajwa and Gupz Sehra, is an incredible track which is going to last forever in Punjabi music playlists.The heart-touching verses of song 'Eni Sohni/ Jaane Meriye' are delivered by most skillful writer Meet Chahal.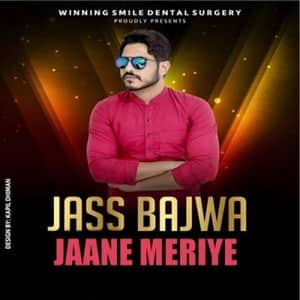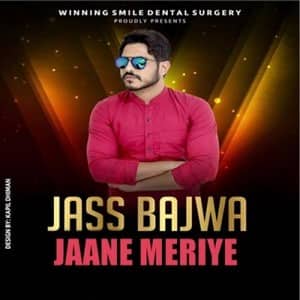 Song Title: Jaane Meriye
Artist: Jass Bajwa
Music Composer: Gupz Sehra
Lyrics Writer: Meet Chahal
Jaane meriye is romantic Punjabi song which Jass Bajwa sings as a lover boy to his most prettiest girl in the world.
Jaane Meriye Lyrics – Jass Bajwa
Kehndi kade ta kalli nu bahar jaan deya karo
Naal saheliyan de chit parchaan dey karo,
Mere piche tusi aine yaar chhad te
Hoje maan mainu
aina vi naa maan deya karo,
Main vi has ke pyar nal kehta goriye
Tere nal seena sada tan'da ae
Eni sohni….
Eni sohni rab ne banati jaane meriye
Khayal rakhna te thoda ban da ae (x2).
Kade kade sochan tusi shak karde O
Thonu hega ni yakeen mutiyar te
Fer lage darr hunda pyar vich jaiz
Ehi hunde ne sanket goorhe pyar de.
Ve main ohna cho na jatti
Daag izzatan nu laawan
Taiyon jatt vi taan har gal mannda ae,
Aini sohni….
Aini sohni rab ne banati jaane meriye
Khyal rakhna te thoda ban da ae (x2).
Bhulda na cheta tenu pehli vari vekheya da
Na hi bhulle B.A di class ni
Meri pagg naalde oh suit paune matching je
Haige si oh pal kine khaas ni,
Kehndi meriyan saheliyan ch tere charche
Ve jaan kadde jadon pochwin jo bannda ae,
Eni sohni
Eni sohni rab ne banaati jaane meriye
Khayal rakhna te thoda ban da ae (x2).
Bada ehsaan tera zindagi ch aayi aein tu
Hor ki chahida tu 'Meet Chahal' nu
Bebe vaaru paani tel kauleyan to cho ke
Doli auni jadon pind athwal nu,
Goreyan hathan te sajju mehndi soniye
Ni mukh lagu jive mukhda tu chan da ae
Eni soni…
Eni sohni rab ne banayi jane meriye
Kheyal rakhna te thoda ban'da ae (x2).