GUITAR SIKHDA LYRICS from JASSI GILL – This Punjabi song has musical composition of B Praak and the verses of Jaani. Moreover the music video is directed by Arvindr Khaira and Speed Records has released it worldwide.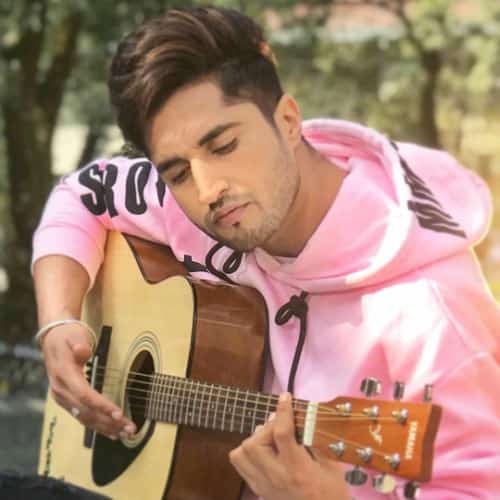 TRANSLATION GUITAR SIKHDA SONG LYRICS BY JASSI GILL
Enrique da hero sun sunke
Tainu karna pyar sikhda,
Munda jattan da ni oan balliye
Tere karke guitar sikhda.
Listening to hero Enrique
He learns to love you
Actually, The boy learns to play guitar for you.
Jeb meri khaali
Paisa ik vi nahi
Tere dad wangu dad mera rich vi nai.
My pockets are empty
Don't have a single cent
And my dad isn't rich like yours.
Tainu sach dassan laike paise
Ni main yaaran ton udhaar sikhda.

I tell you the truth after taking money
I learn it from my friends.
Munda jattan da ni oan baliye
Tere karke guitar sikhda.Amrike da hero sunda.
Hauli-hauli tere dil wich vadna
Gaa-gaake gaane tainu khush karna,
Jaani
ik din likhu tere layi
Jiddan gaane Gulzar likhda.
Slowly will make place in your heart
And will make you happy by singing songs
One day Jaani will write for you
Like writer Gulzar does.
Munda jatan da ni oan balliye
Tere karkey guitar sikhda.Amrikey da hero sun-sunke
Tenu karna pyaar sikhda.Munda jatan da ni oan balliye
Tere karkey guitar sikhda.
Duniya ne bura changa kehna goriye
Main tere naal livin' ch rehna goriye,
Mere hundeya na darri kise ton
Ni main karne shikar sikhda.
The world will criticize us
But I still want to live with you
Don't be afraid of anyone while I am here with you
I am mastering to deal with all this.
Munda jattan da ni oan balliye
Tere karke guitar sikhda,
Enrique da hero sunda.
The Punjabi love song "Guitar Sikhda" with soft romantic vocals of Jassi Gill, is a perfect proposal song for every man to sing to his beloved. Jaani has written lyrics to song and the satisfying music is creation of legendary music-maker B Praak. Here you can read meaning of song's all verses with English translation. Super hit music video is created by Arvindr Khaira.