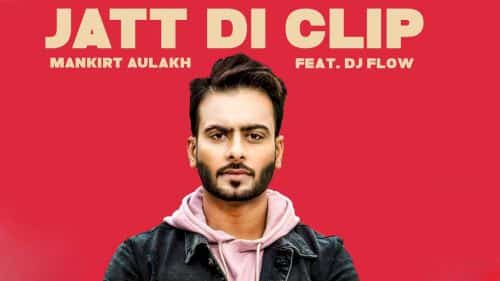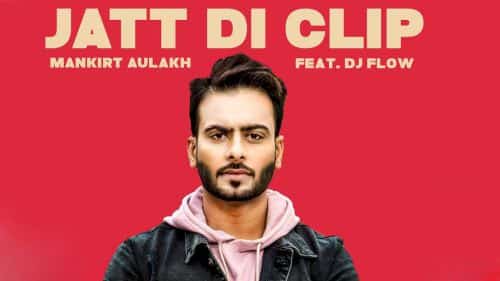 JATT DI CLIP LYRICS from MANKIRT AULAKH – The song has vocals from DJ Flow also, he is music producer of song too. This Punjabi anthem has sufficing verses in writing of Singga lyricist. The music project is presented by Gurpreet Khetla and GME Digital has powered it. Mankirt just released the audio of track on his YouTube channel and soon music video also will be released.
LATEST SONG JATT DI CLIP BY MANKIRT AULAKH LYRICS
Delaer-an naal karda na deal soniye
Vairi nu karaunda dead feel soniye,
Pitth pishe rehke jede talk karde
Mere agge pishe-agge pishe walk karde,
Chakeya step sadaa thos yaar ne
Thomas de wangu duniya ae manndi.
Charcha 'ch rehna gal aam balliye
Jatt di clip vi news ban di.
Range 'ch revenge yaar lain jande aa
Pind di mandeer aa bluff khed di,
Ambulance wangu aa madaan shad de
Cycle' an nu hathan nal fire ged di.
Oh ajjkal taan Snoop Dog bade uthde
Gaddrande moore kithe hiq tan di.
Charchaa ch rehna gall aam baliye
Jatt di clip vi news bandi.
Ho ohna ne ki jang de maidan jitne
Laake godeyan te move jede saunde raat nu,
Yaaran di yaari nu jede rakhde aa mukh
Mukh rakhde ni kade kise di vi jaat nu.
Haan, haale taan step pehla-pehla chakeya
Darrde ni marde ni haarde
Pedirgree paake rakhidi di aa ohna nu
Jehde thaan-thaan te firde aa poosh maarde.
Ho att hi Flow te Singga karde ne kam
Paayi jande dino-din lamb balleya,
Chup-chaap rehke din katt le tu chaar
Hunde roti de dabbe de wich bamb balleya.
Painful hundi aa vai ohdi zindagi
Sade jo brain wich arh jande ne
Italy di fauj warge aa yaar oye
Mankirt Aulakh naal khad jande ne
Maalpuron Singga a salute karda
Jehda aa kasar na bhora kan di.
Charcha ch rehna gall aam balliye
Jatt di clip vi news ban di.

Name of Album / Track: Jatt Di Clip (Punjabi)
Performers: Mankirt Aulakh, DJ Flow
Released: 26 November, 2017
Music Producer: DJ Flow