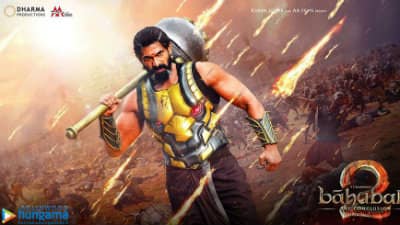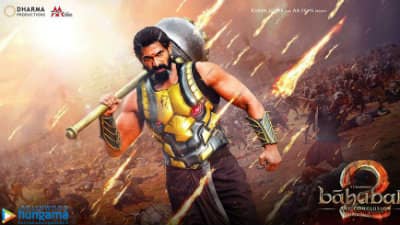 Jay Jaykara Lyrics by Kailash Kher is a Hindi song from Baahubali 2 – The Conclusion with magnificent composition from  M.M.Kreem. Manoj Muntashir have provided lyrics of "JAI JAIKARA" song while its music video films Prabhas & Anushka Shetty.
NEW JAY JAYKARA SONG LYRICS – KAILASH KHER's JAI JAIKARA
Kya kabhi ambar se
Surya bichhadta hai
Kya kabhi bin baati
Deepak jalta hai -x2.
Kaisi hai ye anhoni
Har aankh huyi nam
Chhod gaya jo tu
Kaise jiyenge hum,
Tuhi kinara, tuhi sahara
Tu jag sara, tuhi humara sooraj tuhi taara.
Jai jaikara, jai jaikara
Swami dena saath humara -x2.
Jahan-jahan tere paaon padey
Woh dharti ambar ho jaye,
Jaane ye kaise maya
Maya hai teri.
Tu nirbal chaabal hai
Swami rakhwala hum sab ka
Usko kya hai darr hai
Jispe chhaya hai teri.
Kan-kan mein hai khush'haali
Jhoome hai daali daali
Hum pyason pe jo rim-jhim barse
Hai baadal se
Tuhi woh amrit ki dhaara.
Jay jaykara, Jay jaykara
Swaami dena saath hamara -x2.