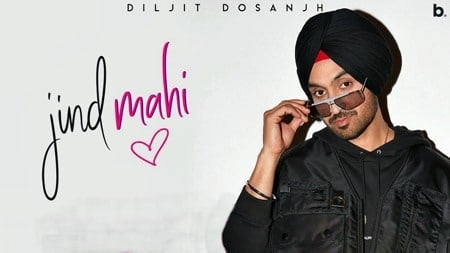 JIND MAHI LYRICS from DILJIT DOSANJH – Here is another promising song from talented artist. The song has been penned by Gurnazar and its music is produced by Manni Sandhu.
The directors of "Jind Mahi" music film are DirectorLX & Jeaniq and it stars Diljit Dosanjh with Banita Sandhu.
DILJIT's JIND MAHI FULL SONG LYRICS
Door-door kyon ae sajjna, zara kol te aa,
Saahan wich saah paake, aaja mujhme samaa,
Door door kyo ae sajna, zara kol te aa,
Haye sahan vich saah paa ke, aja mujhmein samaa,
Ho jind maahi aaja ve, oh sinne laaja ve,
O dil wich agg jo tu laayi, os bujha ja ve (x2).
Ki dasan ki mehsoos karaan,
Jadon kol tu howein,
Oh mera dil naiyo lagda ik pal vi, jadon door tu howein.
Ki dassan ki mehsus kara, jado kol howay,
Haye mera dil nahiyo lagda ik pal vi, jado door tu howay,
Main khaali tann haan, rooh tere wich ve,
Oh na tadpa sajna, mujh mein samaa ja ve,
O jind mahi aja vay, o seenay laaja vay,
O dil vich agg jo layi, os nu bujh jaa vay (x2).