Kaagadada Doniyalli Song Lyrics by Vasuki Vaibhav from Kannada film 'Kirik Party' with the translation of its meaningful stanza. Vasuki Vaibhav is the vocalist and Jayanth Kaikini has inked down the Kagadada Doniyalli Kannada language lyrics.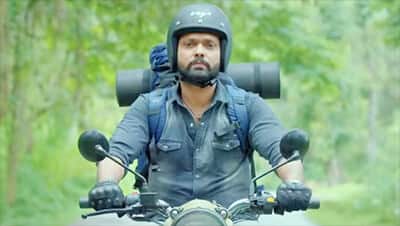 | | |
| --- | --- |
| Song Name: | Kaagadada Doniyalli (Kannada) |
| Album/Movie: | Kirik Party (2016) |
| Singer(s): | Vasuki Vaibhav |
| Lyrics Writer(s): | Jayanth Kaikini |
| Music Director(s): | B. Ajaneesh Loknath |
| Music Video Features: | Rakshit Shetty, Rashmika Mandanna |
KIRIK PARTY | KAAGADADA DONIYALLI SONG LYRICS | ENGLISH MEANING
Kagadada Doniyalli, Na Kooruvantha Hothayithe,
Kanasida Haniyondu, Kannalle Koothu Muthayithe,
Is it time for me to set sail on a paper boat?
Has an unseen tear sat ensconced as a pearl in my eye?
Haguragitheno Nanedeya Bhara,
Kanditheno Thampada Theera,
Can my heavy heart be unburdened?
Is it possible to seek familiar shores?
Sikkeethe Mundhina Dari, Nannella Kalpane Meeri,
Innonde Vismaya Thori,
Will the path ahead look upon me kindly?
And surpass my imagination?
And also show me some love?
Hadiyali Hekkida Nenapina, Puta Jolige Bennallide,
Hadadire Savira Padagal, Mooka Sethuve Kanmundide,
On my shoulder hangs a bag of my memories.
A bridge made of a thousand unspoken words lies ahead of me.
Ee Hejjeya Guruthellava, Alisuthiro Malegalave,
Na Ninnaya Madilalliro, Barigalina Maguvaguve,
Manasagitheno Innu Udhara, Banditheno Nanna Bidara,
The rains threaten to wipe away my footsteps.
I long to return to a life of innocence in your arms.
My heart is filled with generosity and I hope to now find my way home.
Sikkeethe Mundhina Dari, Nannella Kalpane Meeri,
Innonde Vismaya Thori,
Unopened doors lie ahead. New roads lie ahead
Unspoken silence lies ahead.
KAAGADADA DONIYALLI MUSIC VIDEO – KIRIK PARTY