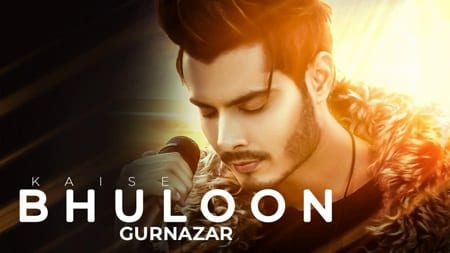 Kaise Bhuloon Lyrics (aka Kaisey bhulun, bhulu or Bhoolun) is a freshly released Hindi track by Gurnazar Chattha. He has penned the romantic-sad lyrics as well as created the composition.
KAISE BHULOON SONG LYRICS
Kaise bhoolunga woh raat main,
Kaise mita du woh jazbaat main,
Mehsoos kiya jo maine,
Bataa kaise bhoolun,
Kaisay bhoolun teri baat wo,
Tujhsay huyi jo mulaqat wo,
Mehsoos kiya ji mainay,
Bataa kaisay bhulun.
Kaise bhuloon na asaan ye,
Kaise bhuloon (x2).
In aankhon mein jo nami hai,
Woh tu hai, zindagi mein jo kami hai,
Woh tu hai,
Dil mein basaa leta hu,
Teri kahi har baat main,
Seenay se lagaye rakhta hu,
Oh yaadon ki saugaat main.
Kaise bhoolun tera saath main,
Kaise bhoolun woh din woh raat main,
Mehsus kiya jo maine,
Bataa kaise bhoolun.
Hey, kaise bhulunga wo raat main,
Kaise mita du wo jazbaat main,
Mehsoss kiya jo maine, bataa kaise bhulun.
Kaisey bhulu na asaan ye,
Kaisey bhulu (x2).
The lovely video stars Aniket Chindak & Aishwarya. Nitish Raizada is director of music video "KAISE BHOOUN" and music direction is given by Groovster.