Kali Jawande Di Lyrics – Rajvir Jawanda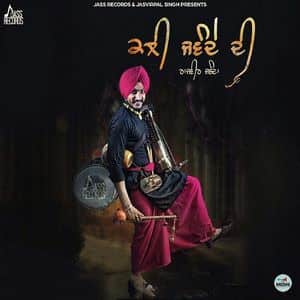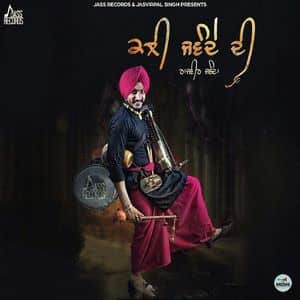 Album/ Song Name: Kali Jawande Di
Artists: Rajvir Jawanda
Lyrics Writers: Kundha Singh Dhaliwal
Music Producer: Mix Singh
Label: Jass Records
Talented singer Rajvir Jawanda is back with another massive song named 'Kali Jawande Di Lyrics' in which Rajvir Jawanda shades light on some true facts of life.Most precious lyric of the song are written by genius writer 'Kundha Singh Dhaliwal' and its knocking out music is produced by artist 'Mix Singh.' The song (Kali) is written to demonstrate richness of Punjabi culture if one is unaware he track will catch you up on most of it.Harry Bhatti is name of the video director who has put his all potential to make a ultimate video of this track.
Kali Jawande Di Lyrics is inspirational song sung by Rajvir Jawanda and composed by Mix singh, presented by Jass Records with whole production brought-up by Jagjitpal Singh.
NEW KALI JAWANDE DI SONGS
Har ik praani jag te,
Khush hunda hai jadon kade,
Ehde bare sab diyan,
Vakho-vakh vicharaan,
Bhaura khush hunda,
Jadon geet sunaunda phullan nu,
Khushi manaunda phul jad,
Laun valaan te naraan.
Allarh khush hundi hai,
Nach ke naal saheliyan de,
Gabru khush hunda,
Vich beh ke jundi deya yaaran.
O velly khush hunda jad sun usde,
Lalkare nu main sadke,
Pippal sath wale toh,
Jandiya udd kataraan.
Instrumentals brake
Laarhi khush hundi jad,
Lag je mehndi shagna di,
Laarha khush hunda jadon,
Pagg te kalgi laave,
Jija khush hunda jad,
Note vaarda saali toh,
Sali khush hundi jadon,
Jije to ribbon katave.
Daadi khushi manaundi,
Doli tor ke poti di,
Dada khush hunda jadon,
Viah ke pote ni liyave.
O tumbi khush hundi jadon,
Aundi hath gawaiye de main sadke,
Singer khush hunda jadon,
Vich Canada Gaave.
Instrumentals brake
Fadke zehri naag nu,
Hundi khushi sapere nu,
Fanniyar khush hunda jadon,
Jogi been vajawe,
Dushman khush hunda jadon,
Dhi nikal je dushman di,
Mittar khush hunda jad,
Yaar manzil nu paave.
Daaka maar bank te,
Daku khushi manaunda hai,
Pulsiya khush hunda jad,
Fadke pi ohnu leyave,
Ho patt ke datt botal da,
Hundi khushi sharabi nu peg laa ke,
Amli khush hunda jad,
Uttar jahaj koi aave.
Instrumentals brake
O ghuggi khush hundi hai,
Paa ke aalna beri te,
Kauwa khush hunda jadon,
Baneya alna dhaave,
Waheguru, Allah bol ke,
Giani, Mullah Khush Hunde,
Pandit khush hunda jad mandir ch tall khadkave.
Hunda khush patwari,
Jel sire di mil jaave,
Jatt nu khushi hundi jad,
Intekaal chad jaave,
O Kunda Dhaliwal manaunda odon,
Khushiyan nu main sadke,
Khaada jadon 'Jawanda' chaunki maan lagave,
Instrumentals,
O wah bai wah jawandeya nai reesan teriyan.