Kammani Ee Premalekha Song Lyrics from Telugu movie 'Guna' is an evergreen track. Kamal Hassan with Roshini & Rekha is featured in the music video, having music direction from Ilaiyaraaja. S. P. Balasubrahmanyam & S. P. Sailaja have sung the Kammani Ee Premalekha Lyrics.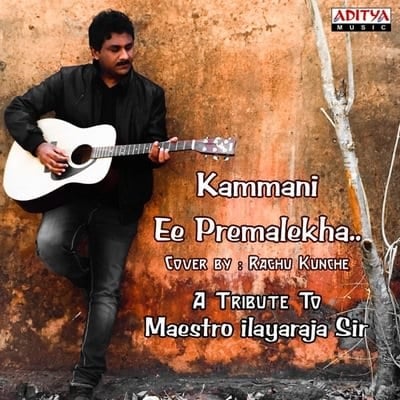 | | |
| --- | --- |
| Song Name: | Kammani Ee Premalekha |
| Album: | Gunaa (1991) |
| Singer(s): | S. P. Balasubrahmanyam, S. P. Sailaja |
| Lyrics Writer(s): | Vennelakanti |
| Music Director(s): | Ilaiyaraaja |
| Music Video Director: | Santhana Bharathi |
| Music Video Features: | Kamal Hassan, Roshini, Rekha |
KAMMANI NEE PREMALEKHA | TELUGU SONG LYRICS
Kammani Ee Premalekhane Ra Sindi Hrudhayame,
Priyathama Neevachata Kushalama, Nenichata Kushalame,
Ohalanni Patale Kanula Thotalo,
Tholi Kalala Kavithale Mata Matalo,
Oho Kammani Ee Prema Lekhane Ra Sindi Hrudhayame,
La La-La! Laa!
Priyathamaa Neevachata Kushalama Nenichata Kushalame,
La La-La! La!
Gundello Gayamemo, Challanga Manipoye,
Maya Chese Aa Maye Premaye,
Entha Gayamaina Gani, Na Menikemi Gadu,
Puvu Soki Nee Soku Kandene,
Veliki Rani Verri Prema,
Kanneeti Dhara Lona Karuguthunnadi,
Nadhu Shokamopa Lekha,
Ni Gunde Badha Padithe, Thalanannadi,
Manushulerugaleru Mamoolu Prema Kadhu,
Aghni Kante Swachhamainadi,
Mamakarame Ee Lali Pataga Rasedi Hrudhayama,
Uma Devi Ga Sivuni Ardha Bhagamayi Nalona Nuluvuma,
Shubha Lali Lali Jo Laali Lali Jo,
Uma Devi Lali Lali Jo Laali Lali Jo,
Mamakarame Ee Laali Pataga Rasedi Hrudhayama,
Na Hrudhayama!
The music video Ft. Kamal Hassan & Roshini from Gunaa Movie.
The above is the music video for Kammani Ee Premalekha Song Lyrics Ft. Nani from Yeto Vellipoyindi Manasu movie.