Kanave Kanave Lyrics by Anirudh Ravichander for Vikram's Tamil film 'David' with translation in English are here. Mohan Rajan is the songwriter who penned the lyrics for the evergreen track. Below, you can learn the meaning of Kanave Kanave track's lyrics which Anirudh Ravichander also has composed.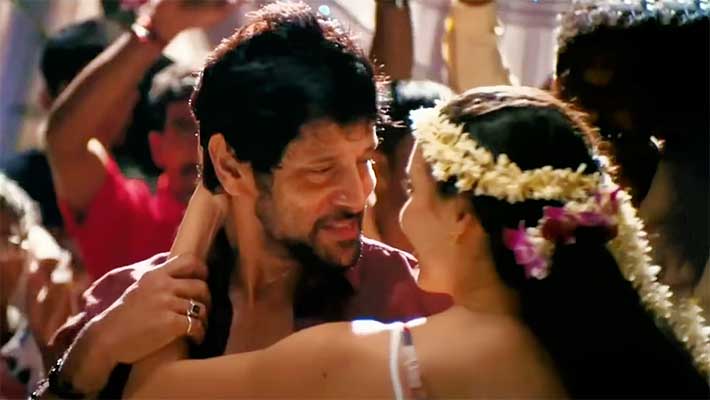 ANIRUDH RAVICHANDER | KANAVE KANAVE LYRICS ENGLISH MEANING | DAVID
Koramana Maranam Ondru Uyirai Kondu Ponathe
Uyaramana Kanavu Indru Alaiyil Veezhnthu Ponadhe
A silent death took my life away.
A grand dream was shattered into pieces.
Isaiyum Ponadhu Thimirum Ponathu
Thanimai Theeyile Vadinen
Nizhalum Ponadhu Nijamum Ponathu
Enakkul Enaiye Thedinen
My music has forsaken me.
My pride has forsaken me, too, and I am weeping in the hell of isolation.
My own shadow has abandoned me. I have been abandoned even by the truth.
And I have started to look within me.
Kanave Kanave Kalaivatheno
Karangal Ranamai Karaivatheno
Ninaive Ninaive Araivatheno
Enadhu Ulagam Udaivatheno
O dream, why do you vanish?
Why do they dissolve like clay?
Oh, memories, why do you torture me?
Why is my world falling apart?
Kangal Rendum Neerile Meenai Pola Vazhuthe
Kadavulum Pen Idhayamum Irukkutha Ada Illaiya
I have tears in my eyes. They live in waters like fish.
Do God and the heart of a girl exist or not?
Oho Nanum Inge Valiyile Neeyum Ango Sirippile
Katril Engum Thedinen Pesi Pona Varthaiyai
Idhu Nyayama Manam Thanguma
En Asaigal Adhu Pavama
Here I struggle in pain while you are laughing.
I was looking for the words you said to me in the wind.
Is it justifiable? Can my heart endure this? Are my wishes, pitiable?
Kanave Kanave Karangal Ranamai
Ninaive Ninaive Araivatheno
Enadhu Ulagam Udaivatheno
Why are the dreams fading into the horizon?
Why are moments melting into oblivion?
Why is the memory hurting me?
Why does my world crumble abruptly?

Kanave Kanave Music Video | David Movie
Kanave Kanave Song Details
| | |
| --- | --- |
| Title of Song: | Kanave Kanave |
| Movie Title: | David (2013 Tamil film) |
| Vocalist(s): | Anirudh Ravichander |
| Star Cast: | Vikram, Tabu, Jiiva, Isha Sharvani |
| Songwriter(s): | Mohan Rajan |
| Music Director(s): | Anirudh Ravichander |
| Film Director(s): | Bejoy Nambiar |