The skilled songwriter, singer Karan Aujla has just dropped his latest track 'Facts' yesterday at April 16, 2019. He has performed the Punjabi song and also drafted down its lyrics. As the title of song reflects, The verses of this Punjabi song are life facts that Karan Aujla has observed and faced in his own life. The listeners of this song have been highly admiring songwriting of the artist and pouring love for the inspirational song.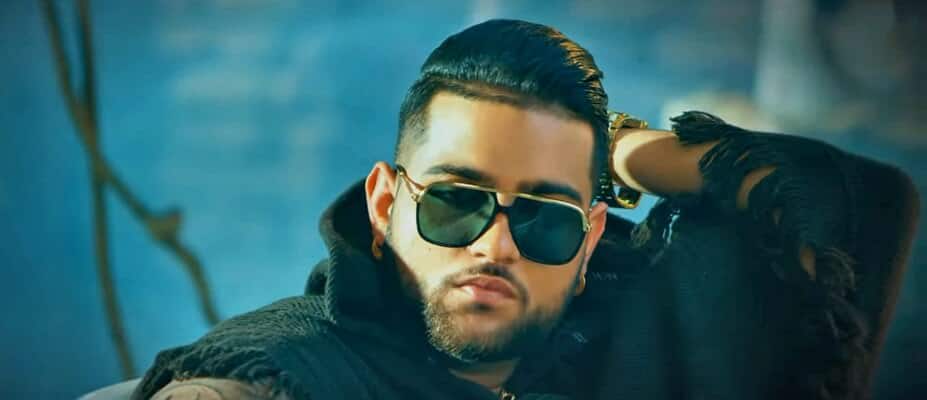 KARAN AUJLA's FACTS SONG EXPLAINED
In the song "Facts," he talks about the corrupt media who can make news on anything for money. He also tells about how girls are, nowadays. How people are obsessed with their looks and even go for surgeries to enhance their looks.Further, he criticizes the traditions of false beliefs. These beliefs are created by people who want to benefit it. Such as, selling of cow urine these days.
In the last verse, the singer emotionally passes a message to his listeners. He tells that he has lost his parents, he truly understands the importance of parents in life and suggests his young fans to spend time and give more priority to their parents.
Seeing the popularity of the beautiful song "Facts" all written, performed by Karan Aujla. We have explained the song lyrics below. Let's listen to the lovely track and read meaning of each line in English.
FACTS SONG LYRICS TRANSLATION
Ek Ton Ek Ne Rahe Jo Vikne
One better than another is being sold.
(referring to the officials at different levels.)
Paise Ne Paati Oh Yaara Ch Fikk Ne
The money has caused distances among the friends.
Aithe Kisi Di Na Koi Ae Reality
Nobody is true here.
Bande Oh Hai Ni Rahe Jo Likh Ne
The ones writing are not men.
(referring the newswriters / journalists, how they have been making news stories out of anything.)
Paise De Zora Te Likhde Lekh Ne,
They write only for the money.
Husn Di Gal Ki Body-an Fake Ne
What to say about the beauties? Nowadays there are fake bodies (referring to plastic surgery transformations).
Lip Te Lakk, Baal Te Akh
The lips, the butt, the hair even eyes.
Fashion Bana Leya Kudi Har Ek Ne
The girls have made it fashion (to have fake body parts.)
Tere Ko Tere, Mere Ko Mere
You have yours and I have mine.
Dil Hunde Kaale Jo Kaale Hanere
People have dark hearts like dark nights.
Mehnat Da Mull Na Har Nu Pata
Not everybody values the hard-work.
Eh Ohnu Pata Ae Jihne Kapde Le Bhede
Only he knows who has got has hands dirty working really hard.
Gall Aa Reh Gi Ae Nadar Ni Rahi
Another thing, there is no happiness around.
Bebe Te Bapu Di Kadar Ni Rahi
There is no respect for parents.
Ohde Ton Pucho Ki Bapu Ki Hunda Ae
What is the importance of having father in life.
Jihde Naal Bapu Te Mother Ni Rahi
Ask one who has lost both his parents.
Bina Akal Toh Bai Nakal Ni Hundi
Even smartness is required to copy (cheat in exams :))
Dil Lagge Kakh Shakal Ni Hundi
Beauty of heart is above the beauty of face.
Vadde Ameeran Ton Happy Ne Zyada
Jihna De Pairan'ch Chappal Ni Hundi
The needy ones who don't even have enough to get slippers are happier (tension-less) than richest.
Changi Kyun Kehnde Ni Kudi Na Aadi,
Why it is said that being in relationship with girl before marriage is bad?
Bhand Ke Yaaran Ch Maar De Taali
And she is mocked among friends buy them.
Jehdi Kudi Ton Ji Milde Jawaab
The girl who rejects the proposals and doesn't show interest.
Oh Automatically Wajjdi Ae Maahdi
That's the reason, she is defamed.
Mata Kithe Aa Je Gau Ae Maata
Where is real mother? if cow is to called mother.
Jihne Ae Jammeya Ohnu Bhulata
The one gave birth has been forgotten after fake-beliefs.
Maa Di Ni Pooja Gau Di Hundi Ae
Not mother, The cow is worshiped here instead.
Lokan Ne Urine Vi Vikna Laata
Even people have been making business out of cow urine.
Main Ni Kehnda Ke Main Aa Bahla Siyana
I don't say that I'm the wisest.
21'aa Saalan Da Main Aa Niyana
I'm just 21 years old young man.
Jaande Jande Baapu Inna Sikha Giya
Haq Da Khaayi Oh Jinna Vi Khaana
Before leaving, father taught me that only take what's your right to.
Aujla Ni Aujla Sachi Dassan Fakkar Ae
The poet (Kaan Aujla) is truly a mystical person.
Jivein Life Set A Paise Da Na Chakkar Ae
The way my life is now, it is at it's best. There is no greed for money.
Dilon Jehda Nikleya Kalla Kalla Akhar Ae
Each word in this song is right from heart.
Meri Ta Ji Mere Lekha Naal Bas Takkar Ae
My only competition is with my fate.
Meri Zubaan Jo Rap Hundi Ae
My slang is rap itself.
Naal Da Digge Clap Hundi Ae
If the person next to one falls, others clap on it. (enjoy to see one falling.)
Yaar Hi Yaar Nu Gaal Na Bole
If a friend uses abusive language for another friend.
Tareef Ni Hundi Slap Hundi Ae
It's nothing less than slapping a friend.
Dhaage Taveeta'ch God Kitthe Ae
The God doesn't reside in totems.
Toofan na Manne Ji Lord Kithe Ae
The storm points at the existence of The Lord.
Kehde Suran Vich Rab Hai Raazi
Labbi Ni Kade Oh God Kithe Ae
As it was mentioned in sayings from history. I have never spotted that God.
Ranjhe Jo Heeran De, Veere Ni Veera De
The ones love women can't fulfill what brotherhood takes.
Hun Ni Mull Ji Painde Aleeran De
Bhukke Ni Sonde Kutte Ameeran De
The dogs of riches don't sleep hungry.
Raje Di Gun Modde Wazeer'an De
The kings have their guns to be fired by wazirs (minister).
Kise Nu Darr Na Reh Gaye Akheeran De
No-one is afraid of his end.
Vairi Kamaan Hi Bane Aa Teeran De
The opponents have always been the first to attack.
End Te Ikko Thaan Dabbe Ne Jaande Ji
At last, they are all buried under same ground.
Chaahe Kasaai Ya Chaahe Koi Peer'aan De
Even butcher or a saint.
Bebe Te Bapu Ton Bina, Main Kitthe Tayi Aaya
See, without Mom and Dad, where I have reached today.
Kalla Hi Aaya jitthe Tayi Aaya
Where I stand today. I have come alone, on my own.
Bada Kamaya Bada Gawaya
I have equally earned and lost.
Labhda Photo Ch Bebe Da Saya
I seek my mother's shadow in her pictures.
Maa Si Pyaari Pyaari Ni Maaya
Mother was dearest. Money is not.
Thounu Vi Yaar Main Taan Hi Sikhaya
That's why I have told you, my friends.
Bebe Te Bapu Nu Time Ji Dedo
Spend time with your parents.
Main Milna Chauhnda Mil Ni Paaya
I wanted to see my parents but I couldn't.
Milna Chauhnda Mil Ni Paaya
Wanted to see them but I could never.

Watch the music video for latest track Facts by Karan Aujla and also read the lyrics with translation.