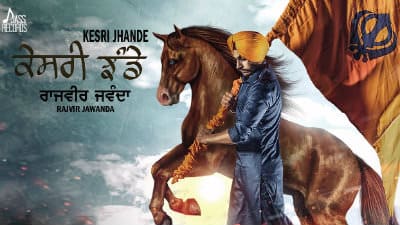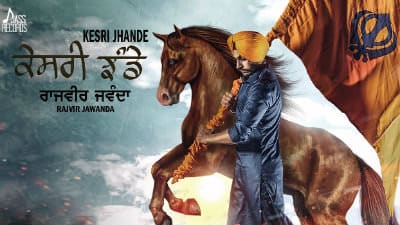 Kesri Jhande Lyrics is encouraging, engergetic song from Rajvir Jawanda. Gill Raunta has provided the stanza while Desi Routz composed music.  Jass Records released "KESRI JHANDE" Punjabi song and here you can read its full lyrics.
RAJVIR JAWANDA's NEW KESRI JHANDE SONG LYRICS
Bann'de bumper de nal dande
O utte launde kesri jhande,
Fan sare bajja walle de
Oh na kise filmy actor de.
Gaunde Banda Singh diyan vaaran
Munde jaan tractor te.
Siran de mull layi sardari
Rakhi anakh saahan ton pyari
Ah koi ungal kar ni sakda
Sade saaf character te.
Gaonde Banda Singh diyan varaan,
Mundey jaan tractor te.
Larhe haan kha ke muth-muth shole
Kade na aadh vichaleyon dole,
Khull ke jhaat mar layi vairiya
Sade kaumi chapter te.
Gaunde Banda Singh diya waaran
Munde jaan tractor te.
Sadi kaum di shaan nirali
Mud de muh di kha abdali
Oh Gill Raunteya paidal aunde
Etho jaan ambester te.
Gaunde Banda Singh diya vaaran
Munde jan tracter te.