Khafa Mahiya Lyrics from Tony Kakkar is Hindi version of his most recent single track which is a romantic-sad tune starring Monika Sharma & Anshul Garg.Tony didn't sang the song he also wrote its lyrics as well as composed it.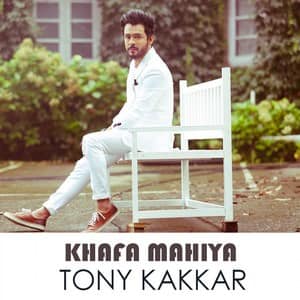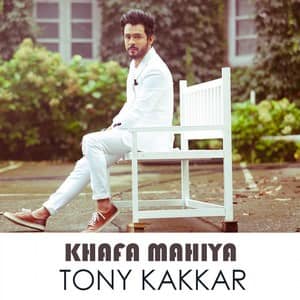 Singer: Tony Kakkar
Music & Lyrics: Tony Kakkar
Actors: Anshul Garg, Monika Sharma
Arranged & Programmed: Aditya Dev
Video: Team Dg
Khafa Mahiya Hindi Lyrics – Tony Kakkar
Aja Ke Aja
Teri Yaadon Mein Dil Rota Hai
Aja Ke Aja
Dil Na Jaage Hai Na Sota Hai.
Yun Dil Ko Aise Na Tadpana
Ke Dard Hota Hai
Rota Hai Rota Hai,
Dil Ye Mera.
Ki Hoya Khafa Mahiya
Meri Aave Saah Mahiya
Kehdi Gallon Ruseya Ae
Mainu Denda Saza Mahiya (x2).
Main Jitna Bhulun
Utna Kyun Mujhko Tu Yaad Aaye,
Tere Bin Jee Na Sake
Kya Tere Bin Hi Mar Jaaye
Raaton Mein Mujhko Neend Na Aaye
Yaara Na Aye
Na Aaye, Na Aye
Neend Na Aye.
Mujhe Dil Mein Basa Mahiya
Tera Mujhko Nasha Mahiya,
Kedi Gallon Ruseya Ae
Mainu Denda Saza Mahiya.
Teri Jab Bhi Baatein Ho
Ho Aankhein Bhar Meri Aati Hain,
Roti Chup Hoti Hain Phir
Tanha Hi So Jati Hain.
Aasmaan Ke Dekho Toote Taare
Tujhko Yaad Karein
Aja Re Aja Re
Soona-soona Angna Re.
Ab Toh Jaise Piya Mahiya
De Kaise Bhula Mahiya.