Khafa Mahiya Lyrics from Tony Kakkar is Punjabi version of his most recent single track which is a romantic-sad tune starring Monika Sharma & Anshul Garg.Tony didn't sang the song he also wrote its lyrics as well as composed it.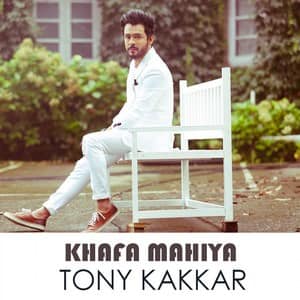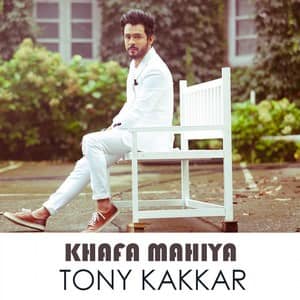 Singer: Tony Kakkar
Music & Lyrics: Tony Kakkar
Actors: Anshul Garg, Monika Sharma
Arranged & Programmed: Aditya Dev
Video: Team Dg
Tony Kakkar – Khafa Mahiya (Punjabi) Lyrics
Umran da rog lagake
Kithe mahi rehnd ae
Tu ki jaane ve sanu luk luk rona painda ae.
Tikhe lagde ne bol shareekan de
Mahiye ve
Ronde ne ronde ne nain vichare.
Ki hoya khafa mahiya
Meri aave na saah mahiya
Kedi gallon ruseya ae
Mainu denda saza mahiya (x2).
Mere dukh mahi koi gair samajh nai sakda ve
Gair ta hunde gair par apna vi koi kol na rakhda ve.
Kalle main marjana dil kehnda
Jhooth nai bolda.
Aaja ve aaja ve aaja
Hath jod dove
Tarle pawaan main.
Mainu dil wich vasaa mahiya
Mainu tera nasha mahiya,
Kehdi gallon russeya ae
Mainu denda saza mahiya.
Kahnu paya si pyar
Je pyar nibhauna nai aunda,
Kal saah muk jaane
Koi pyar nai aithe reh jaana.
Bahn fad ke le chal naal ve tere
Mainu mahiya ve
Laija ve laija ve
Hath jod dove tarle pawaan main.
Das meri khata mahiya
Aina na rawa mahiya.