Ek Mera Yaara Ek Meri Yaari Yahi Ardas Hai Meri Lyrics AKA 'Khair Mangda' by Atif Aslam with English translation from A Flying Jatt is a commendable Hindi track. Get to know the meaning of lyrics to Khair Mangda Main Teri that Priya Saraiya has jotted down and are starred on Tiger Shroff & Jacqueline Fernandez.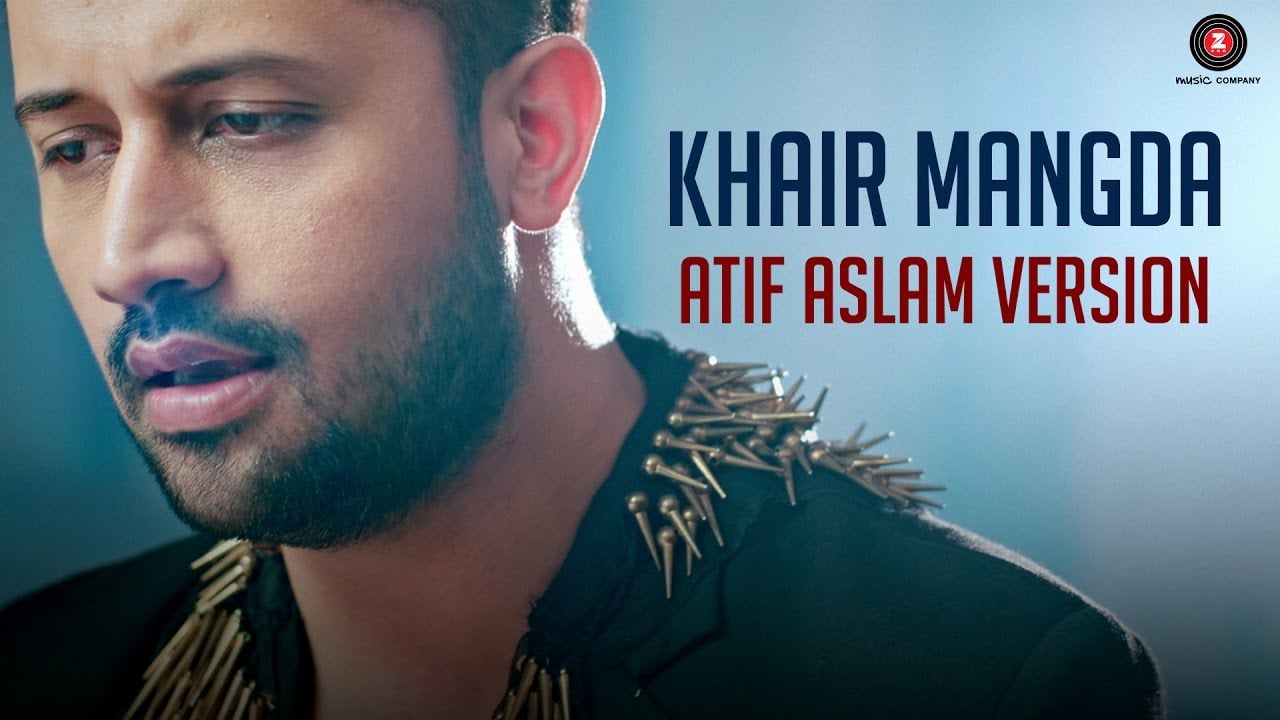 | | |
| --- | --- |
| Song Name: | Khair Mangda (Hindi) |
| Album/Movie: | A Flying Jatt (2016) |
| Singer(s): | Atif Aslam |
| Lyrics Writer(s): | Priya Saraiya |
| Music Director(s): | Sachin-Jigar |
KHAIR MANGDA MAIN TERI | EK MERI YAARA EK MERI YAARI LYRICS ENGLISH MEANING
Ik Mera Yara Ik Ohdi Yari Yahi Ardas Hai Meri
Wahi Mera Sach Hai Wahi Meri Zid Bhi
Dil Vich Sans Hai Meri
For my friend and for our friendship, I am praying for both.
He is the truth He is also my stubbornness
He is my breath.
Roothe Nu Manauna Aunda Nahi Ve
Kadi Vi Na Roothna Tu Mujhse
I don't know how to pacify you.
Please never get angry with me.
Apaan Bas Sikhya Yari Nibhana
Jabse Judi Hai Jan Tujhse Oh Yara Mere
From the time I met you,
I understood what true friendship is.
Khair Mangda Main Teri, Rabba Se Yara
Khair Mangda Main Teri,
My friend I prayed for your wellbeing to God.
My friend I prayed for your wellbeing.
Ho Yari Da Ehsas Hamesha Dil Vich Zinda Rahega
Tere Warga Yar Kahin Na Mujhko Aur Milega
Our brotherhood will always stay alive in my heart.
I will never find a friend like you.
Bhoole Se Bhi Koi Bhool Huyi Ho
Toh Yara Ve Usay Bhulake Tu
Ik Vari Gale Lag Jane De Na Yara Mujhe
Mehar Mangda Main Teri
Forgive me if I have ever wronged you.
Let me hug you one more time.
I have been praying for your good health.
Khair Mangda Main Teri
Khair Mangda Main Teri Rabba Se Yara
My mate, I have prayed to God for your well-being.
I have prayed to God for your well-being.
Atif Aslam's Khair Mangda Music Video | A Flying Jatt
Enjoy the music video of this version of the track.