Lyrics for Malayalam song 'Kisa Paathiyil' from demanding film 'Kismath' of Shane Nigam, Vinay Forrt, P. Balachandran, Alencier Ley, Sunil Sukhada, Shruthy Menon, Sajitha Madathil, Surabhi Lakshmi is a likable Malayalam song in voice of by Sachin Balu, Suchith Suresan, Sushin Shyam. Anwar Ali is the writer of these lyrics and Muzik 247 is the music company which acquires its rights and publishes it on YouTube and other digital media platforms.
Kisa Pathiyil Lyrics – Sachin Balu | Kismath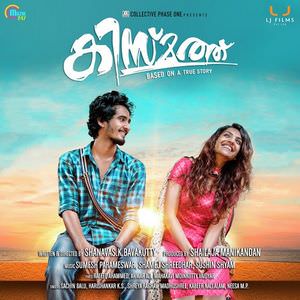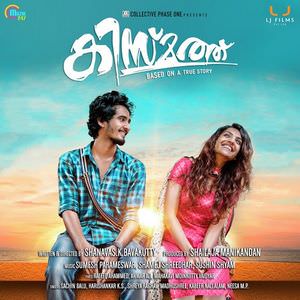 Kisa Pathiyil Lyrics is romantic Malayalam song from film 'Kismath' ft. Shane Nigam, Shruthy Menon.The song is more often written as Kisa Paathiyil and is sung by Sachin Balu, produced by Sushin Shyam with its lyric authored by Anwar Ali.
Song: Kisa Paathiyil
Singer: Sachin Balu
Album: Kismath Malayalam Movie
Backing Vocals: Suchith Suresan & Sushin Shyam
Lyrics: Anwar Ali
Music: Sushin Shyam
Shanavas K Bavakutty is director and Rajeev Ravi has produced the film and the songs. Pattam Cinema Company has handled its production and LJ Films provided distribution accordingly.The film also has some more interesting songs as Loneliness by Shreya Raghav, Chilathunaam by Madhushree, Anoop G. Krishnan, Shamej Sreedhar, Gakul Joseph, Neil Mathews, Aane Madanapoo by Kabeer Nallalam, Sandra Parameswaran, Ajay Sen, Joju Sebastian, Vinnu Churanna by Neesa M.P., Kismath Theme by Shreya Raghav, Ajay Sen, Joju Sebastian, Kisa Paathiyil (Reprise) by Sachin Balu.
Kisa Paathiyil Song Lyrics With Video | Shane Nigam, Shruthy Menon
Kisapaathiyil kithab adachirupaatha,
pole madangilum,
karayallanaam hathaasharaai karale.
Kisapaathiyil ishalmurinju,
udalveridum swaragathipol pidayunnavar,
puzhukkal naamengilum.
Kisayathu thudarum,
nilapole naame
azhimukha manayum
vinthira malarmaalakal
aniyikkumo mukhil atharchoriyumo.
Alayazhipon nilavinaal,
izhacherth raav virichatho,
illavelkkuvaan vilikkayaai karale.
Ponnaniyil purathanam pala dargakal,
uruvidumee pukanaanbukal,
japangal naamengilum,
karayaruthineme mazhapole,
nammee.
Manalazhipiralum,
kannimayada yaatheyen,
vilikaathunee shararaanthal olipol eriyane.
Above are the full lyrics of Malayalam track 'Kisa Pathyil' with the music video released from the Kismath film makers. If you spot any errors in lyrics or have recommendations, please do contact us by visiting our contact page and we will surely look into your valuable opinions.