Kisa Pathiyil Lyrics – Sachin Balu | Kismath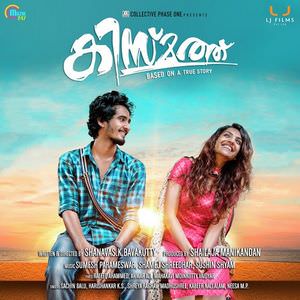 Kisa Pathiyil Lyrics is romantic Malayalam song from film 'Kismath' ft. Shane Nigam, Shruthy Menon.The song is more often written as Kisa Paathiyil and is sung by Sachin Balu, produced by Sushin Shyam with its lyric authored by Anwar Ali.
Song: Kisa Paathiyil
Singer: Sachin Balu
Album: Kismath Malayalam Movie
Backing Vocals: Suchith Suresan & Sushin Shyam
Lyrics: Anwar Ali
Music: Sushin Shyam
Kisa Paathiyil Song Lyrics With Video | Shane Nigam, Shruthy Menon
Kisapaathiyil kithab adachirupaatha,
pole madangilum,
karayallanaam hathaasharaai karale.
Kisapaathiyil ishalmurinju,
udalveridum swaragathipol pidayunnavar,
puzhukkal naamengilum.
Kisayathu thudarum,
nilapole naame
azhimukha manayum
vinthira malarmaalakal
aniyikkumo mukhil atharchoriyumo.
Alayazhipon nilavinaal,
izhacherth raav virichatho,
illavelkkuvaan vilikkayaai karale.
Ponnaniyil purathanam pala dargakal,
uruvidumee pukanaanbukal,
japangal naamengilum,
karayaruthineme mazhapole,
nammee.
Manalazhipiralum,
kannimayada yaatheyen,
vilikaathunee shararaanthal olipol eriyane.