Kodthe Lyrics from the Telugu movie 'Ghani' featuring Varun Tej is a peachy song, and it has incredible vocal music by Harika Narayan. The neat lyrics of the Kodthe ode are inked down by Ramjogayya Sastry. S. Thaman is the creator of KODTHE's stellar music. The sensational music video of the serenade is administered by Kiran Korrapati.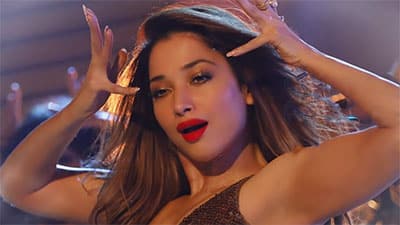 Ramjogayya Sastry

Lyricist
GHANI TELUGU MOVIE · KODTHE FULL SONG LYRICS
(Laa Laale Laa-Laa Laale, La-La Lala Laa-Laa)
Ringare Ringa Ringa Ringa Ringa
Ring Of The Destiny Ki Rara Singha,
Dil Mange Sport Ye Neeku Ee Boxing Ah,
To Aja Re Ami Tumi Sannahanga,
Pidikillai Padivellu Vangani Vangani,
Varadhalle Adrenaline Pongani Pongani,
Nee Padhunento Power Ento,
Punchullo Kanipinchani,
Kodthe Kodthe Kodthe Kodthe,
So Called Players So Many,
Evadi Force Enthani,
Leg Edithe Neggalani Nuvadali Atani,
Akashala Anchuna, Nee Meedhunna Anchana,
Nijamaye Lekkana, Dum Lagake Khelo Naa,
Opponent Enthatodaina, Usko Knockout Kardena,
Hum Hai Raja Rangelo, Tum Trophy Lelo Na,
Jo Jeeta Wohi Tho Sikander Hota Hai Na
Kodthe Kodthe Kodthe Kodthe.

Ghani Film's Kodthe Music Video | Varun Tej
Take a look at the recent music video for Kodthe from a sensational movie Ghani.
Make sure to check Kodthe Song Lyrics that Harika Narayan skillfully sung and are featured in the Ghani film of Varun Tej . Ramjogayya Sastry has introduced the Kodthe Telugu lyrics and Kiran Korrapati headedthe music video.