Life Lyrics with transaltion from Akhil – The Punjabi songster Preet Hundal is writer & composer of this brand new love song "LIFE" with video direction from Arvindr Khaira.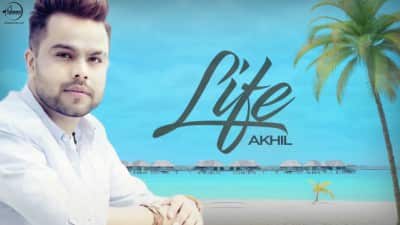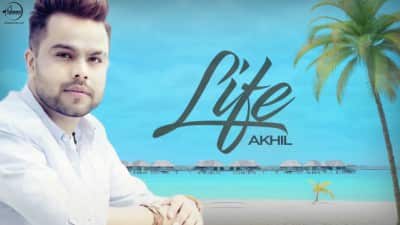 Album Name: Life (with Preet Hundal) – Single
Artist: Akhil
Lyricist: Preet Hundal
Release Dates: Jun 16, 2017
Video Director: Arvindr Khaira
Music Director: Preet Hundal
Label: Speed Records
The track life by Akhil featuring beautiful actress Adah Sharma with Punjabi lyrics is being released by famous Punjabi music company "Speed Records" and direction of projection to music film is provided by VIKCEE while Harman Buttar is assistant director.

AKHIL's LATEST LIFE PUNJABI SONG LYRICS
Das kithe challi
Tu kalli kalli
Munde town de tu saare
Kar dite talli,
Saare firde ne naam tera
Bahan te likha ke
Ni tu kihda naam dil te likhawengi.
Sachi os gabru di life ban jau
Ni tu dil jis gabru nal lawengi -x2,
Lawengi, lawengi dil jis gabru nal…
Hey girl, Where're you going alone ?
You have made crazy all the men from town
Really, you will make man's life
Who you would fall in love with.
Na na na na na….
Dress urban wich lagge bamb ni
Tainu jachda ae har ik rang ni
Haye odon vi tu baali kaim lagdi
Suit paya hunda jadon tang-tang ni.
Waise urban vich lage bamb ni
Tenu jachda ae har ek rang ni
Haaye odo vi tu bahli kaim lagdi
Suit paaya hunda jado tang tang ni.
 You look gorgeous in urban dresses
And every color suits on you
And you look even better wearing tight Punjabi suits.
Takde bathere
Rab jaane kehde
Naal tu date te javengi,
Sachi os gabhru di life ban jaau
Ni tu dil jis gabhru nal lavengi -x2,
Lavengi, lavengi dil jis gabhru naal…
Number of boys look at you
God knows, who would you go on date with.
Dange Hundal nu billi billi akh ni
Teri akh ton main vaaran sawa lakh ni,
Je tu shoppping-an di baali ae shokeen ni
Ah le cheque book mitran di chak ni -x2,
You're catty eyes just slays Hundal
And he wants giveaway 1.5 Lakh rupees on your eyes
And if you're so fond of shoppping
Here is my cheque book, you can have it.
Tere naal ni koi fabbna
Sade jeya ni labbna
Je na dil dita pashtawengi,
No one will suit you
You won't find nobody like me
If you don't accept my proposal, will definitely regret.
Sachi os gabru di life ban jau
Ni tu dil jis gabru naal lawengi -x2,
Laawengi, laawengi
Hundal on the beat yo!